My mom and I have one of those relationships where we talk a lot. When work or travel get in the way and we don't talk for 2 or 3 days, my mom usually answers my call with something like "it's my long lost daughter!" It's not like it really has been that long, but that's how it feels when you are used to a more regular cadence. Brice has asked before what our conversations can possibly be about, talking that frequently. We chat about anything – traffic, her dogs, new recipes, work, politics (though that one usually ends up in a fight…). It doesn't seem to matter the topic.
I feel really lucky to have such a great relationship with my mom. She sent my brother and me to great schools, cooked us amazing dinners every night, and spent hours in the car driving us to and from every class, event or activity. She has taught me so much, from the tangible like cooking and skiing, to emotional skills like sticking up for yourself. From breeding Dobermans to selling chicken eggs, she always has some new hobby or business venture. While these ideas can often be quirky or unrealistic (sorry Mom, it's true), I admire her strong, passionate entrepreneurial spirit.
That's why Mother's Day is a special day to really showcase this gratitude.
A couple weeks back, Whole Foods Market invited me to meet Jackie Ellis of Vancouver BC's Beaucoup Bakery to learn some tips on entertaining, flower arrangements and of course baked goods, all with a focus on the upcoming Mother's Day.
Given that the croissants Beaucoup Bakery made for last year's Brunch Village at Feast were one of my favorite bites of the entire weekend, I was super excited to meet Jackie. Aside from being a killer baker, she is funny, down to earth and seems like a stellar entertainer. New life goal: getting an invite to one of her dinner parties.
For this Mother's Day, Jackie recommends celebrating Mom with a brunch party of cocktails and Pain Perdu. See what I mean?! Who wouldn't want to be friends with her?
Toast your mom with a mimosa or French 75 cocktails (or Jackie's combo of the two!) to get the morning going. Then dish out this impressive, yet surprisingly simple traditional French dessert, which translates to "lost bread" as it uses stale bread that would otherwise be lost to the garbage. When you serve up this classy French Toast, topped with a beautiful confit orange sauce, fresh whipped cream and edible flowers, your mom will be blown away. It is the perfect way to thank her for the whole "giving you life" thing. Enjoy the recipe below!
If you don't happen to be in the same city as your mom, or the idea of making brunch is just not up your alley regardless of how much you love your mother, here are a few more options for you!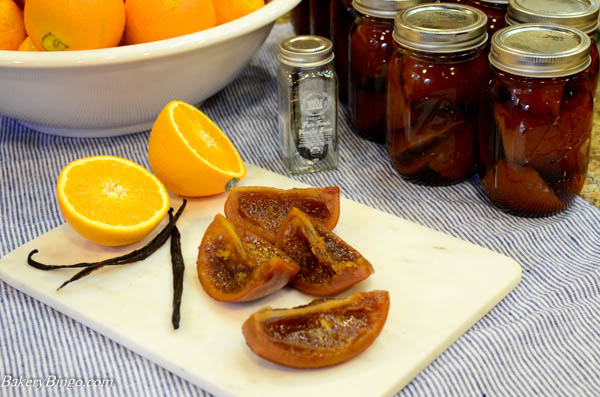 Flowers: Along with probably everyone else, I am so in love with the tulips these days. Just a few of those bad boys and you've got an incredible arrangement. Now that spring is here, head over to the PSU Farmer's Market on Saturday morning to pick up a gorgeous bouquet for only $10-15 (that market seriously has such great deals on flowers), put in water for the day then bring to your mom on Sunday!
Cookbooks: If your mom is a fellow food lover, a cookbook is always a welcome gift. I am so excited to check out this new Love and Lemons cookbook and am definitely considering this as my mom's 2016 gift option. If your mom is more into baking, I cannot recommend Butter Baked Goods (from another Vancouver bakery!) enough. It is one of my all-time favorites. [Read my friend Mary's recent review of their Rhubarb Sour Cream Crumble Pie!]
Chocolate: I mean, what woman doesn't want chocolate for any occasion? As I've mentioned before, I'm a big fan of Theo Chocolate. In addition to their insanely addictive salted almond butter cups that are like fancy Reese's, they've also got some fun, new spring flavors.
When I was younger, the idea of coconut anything grossed me out. My mom excitedly always took the Mounds and Almond Bars from my Halloween bags. I'm not sure what happened in the last few years but now I'm obsessed. So it's no surprise that the Almond Coconut Bar made with 65% dark chocolate is on my list. But since it is Mother's Day, I'll be sure to still give it to my mom, rather than hoarding it for myself now.
—
Pain Perdu with Confit Orange Sauce
Recipe courtesy of Jackie Ellis
Serves 4
Ingredients:
4 large eggs
1 vanilla bean, scraped of its seeds
1/2 tsp fine sea salt
2 tsp granulated sugar
1/3 cup whipping cream
4 thick slices of brioche or challah, dried out or stale
4 tbsp butter
2 oranges, segmented
Confit Orange (see recipe below)
Whipped cream, optional
In a shallow baking dish, mix together eggs, vanilla seeds, salt, sugar and cream. Add the brioche in one layer to soak up the egg, about 5 minutes on each side depending on the dryness of the bread. The drier the bread, the longer it will need to soak.
In a nonstick pan on medium-high heat, melt 1 tablespoon of butter per slice and place in the dipped brioche. Fry on both sides until golden and remove from the pan on a sheet tray or plate. You can choose to remove the crusts for a more elegant look or leave them for a rustic appearance. Plate the pain perdu warm, top a slice of confit orange, fresh segments and whipped cream to serve.
For the confit orange:
4 navel oranges
Juice of 2 lemons
1 vanilla bean husk
2.5 pounds of granulated sugar ("This is where you health freaks will get unhappy, but don't skimp on the sugar, otherwise you'll just have boiled oranges!" -Jackie Ellis)
Bring water to a boil in a large pot and blanch the whole oranges for 1 minute [Erin's note: this step removes the bitterness of the pith]. Remove the oranges and drain the water. Bring another fresh pot of water to boil and blanch the oranges again for 1 minute to remove more of the bitterness in the skin and drain the water.
Quarter the oranges along the stem [so they don't fully break down and lose their shape], place in the pot and add the sugar and lemon juice. Add water to cover the oranges and slowly bring to a very low simmer. Simmer, uncovered, for about 6-8 hours, until the skins begin to become translucent looking, the oranges are tender but still hold together, adding more water if needed. [If you cannot tend to the burner for the entire 6-8 hours, turn off the burner, cover the pot and resume the low simmer when you are able. Remove oranges once they are tender, like stated above, which may take longer than 6-8 hours.]
To store, place them into a canning jar with the segments and syrup. You can now process them to can or keep them refrigerated for weeks. Serve with the Pain Perdu recipe above, entrees like roasted duck, or desserts like chocolate ganache tart.
—
Note: The brunch class was courtesy of Whole Foods Market. I was not obligated or compensated to write this post. As always, all opinions are my own.