Happy summer, friends! What have you been up to? I've been enjoying the beauty of the NW. Especially after traveling most of last summer, I really wanted to stay in town to soak up all the gorgeous weather we get here for a short stint.
So my summer days have been spent camping and running a trail relay with some awesome ladies at Wild Woman Marathon, grilling nearly every day, eating my weight in berries on the reg, going wine tasting at some great places like Hawks View Cellars and AniChe, and celebrating the launch of Uncle Nearest whiskey. It's also included trying out some great new places in town.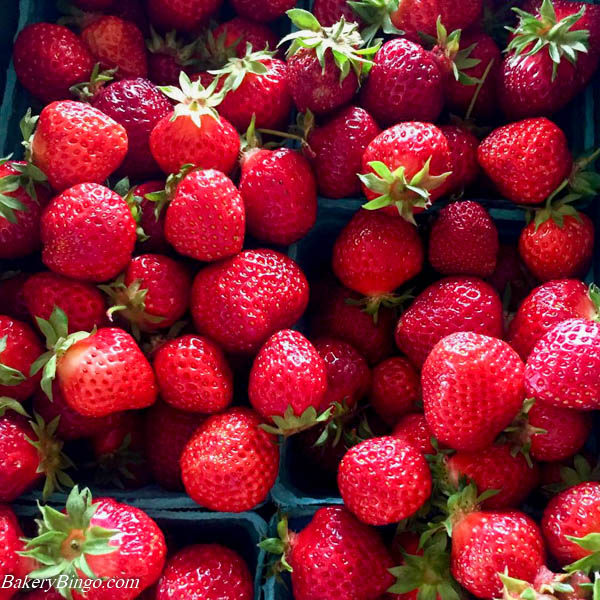 Hope you're enjoying the amazing summer that Portland has been granting us!
1225 N Killingsworth • Hours: Wed-Fri 3pm-close; Sat-Sun 12-9pm
For this year's annual patriotic bar crawl, we hit up Gargaiste in North Portland. Jan-Marc Baker started this urban winery in his two-car garage (hence the name) then opened up more of a wine bar two years ago.
They serve up pinot noirs, dry rieslings, and chardonnay from Oregon-grown grapes made right down the road. They've got beers and cocktails for those non-wine lovers, a super friendly staff and a nice large outdoor patio.
IMO, no wine bar is complete without good food. They've got that covered with items like bruschetta with peas and ricotta. But really where it's at is the cake. Jon-Marc's wife Barbara is a talented pastry chef and makes some killer cakes of the day. Not a bad place to spend an afternoon.
803 SE Stark & 8th Ave • Hours: Daily 11:30am-9pm
Finally a high-caliber Chinese restaurant close in to downtown. It seems like Portland only has great Chinese food off 82nd or in Beaverton, but now we've got Danwei! With food featuring home-style dishes from Beijing, which are authentic yet approachable, instead of the greasy Americanized fried rice and orange chicken. Of course, being a bit more Portland, they've also got a great mix of vegetarian options which obviously I appreciate. What do you need to order? Wok roasted peanuts marinated in black vinegar, scallions and cilantro. If you're like me, you'll eat bowls of them with no problem.
Be sure to also order one of their "burgers" with fluffy, English Muffin-like buns, made with pork, lamb or tofu. Perfect for summer is the Chongqing Liang Mian noodle dish, which is served chilled and tossed in a sesame paste and spicy Chongqing sauce, with radish and shredded chicken or veggies. It is flavorful, unique and refreshing. Even better, they've got happy hour from 2-5pm Monday through Friday.
1126 SE Division St & 11th Ave • Hours: Sun-Thurs 8am-11pm; Fri-Sat 8am-12am
For all the vegetarians and vegans out there, the opening of this originally Vancouver, BC based pizzeria was a dream come true. No more having to assess which options can be made without meat. The entire menu is fair game!
For you meat lovers though, you might roll your eyes and say "why would I want vegan pizza? It doesn't even have real cheese." But disregard that naysayer in your head, and branch out to try this 100% plant-based pizza that will not leave you feeling gross and bloated. Instead you'll get crisp pizza crust topped with nut-based cheeses, fresh local vegetables, and unique flavors, all made in-house.
I was smitten by the Ultraviolet with walnut-arugula pesto, cashew mozzarella, pine nuts and tons of veggies like kale, caramelized onion and oven dried tomatoes. 
To satisfy that sweet tooth, don't pass up their own housemade coconut and cashew based ice creams!