Hello! I am Erin, a native Oregonian and full-time food lover. Since 2011 I've been writing Bakery Bingo, sharing my favorite bakeries, restaurants and food events in my hometown of Portland, Oregon.
As of January 2019, my husband Brice and I decided to sell our condo, pack up everything we didn't sell or giveaway, and travel the world full-time. We've been seeing beautiful, incredible places which you can read about at BingoAbroad.com.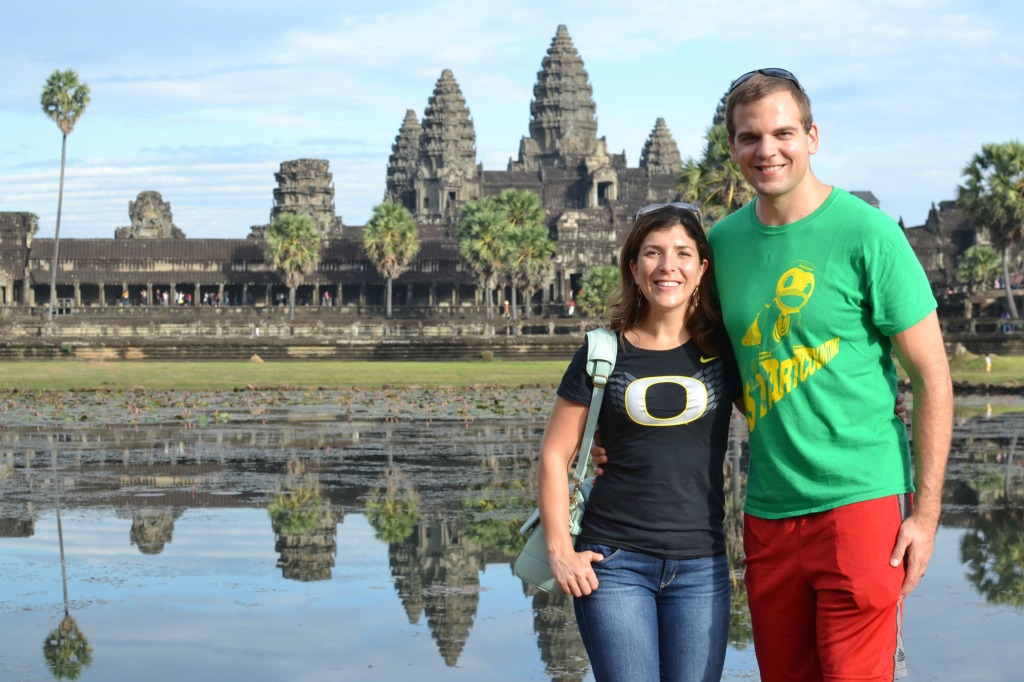 My love of sweets:
Thanks to my mom, I think I was born with a sweet tooth and love of baking. One night when I was about nine years old, my parents went out to dinner so I thought I would bake myself a treat – they came home to see a mess of cocoa powder and flour and a smiling child eagerly peering into the oven. My mom asked me what I was making, my response was "a chocolate su-full!" My mom paused and then questioned "honey, do you mean a soufflé? That is a hard dessert to make."
Unbeknownst to me, not knowing French or much about cooking at that point in time, that was what I had attempted.  I can't remember if it rose properly but I do remember it being delicious and having so much fun.
Likes:
Chocolate. Baking pies. Crossfit. Downhill skiing. Country music. Checklists. Crossing things off checklists. Strawberries. Duck Football. Traveling. Excel spreadsheets.
Dislikes:
Open water. Bad service. Being late (though I often am). Spontaneity (see above – I like having a plan).
Work and Other Activities:
Accountant. Prior Program Chair for Portland Culinary Alliance. Prior Treasurer for Sauvie Island Center, a local nonprofit which educates children about food, farming and the land.