3540 N Williams Ave & Fremont St · 971.266.1787 · whatsthescooppdx.com 
Hours: Mon-Thurs 12-10pm; Fri 12-11pm; Sat 11am-11pm; Sun 11am-10pm
Finally summer has arrived (well sort of, these cloudy mornings are still driving me a bit crazy) and what is better than a scoop of delicious ice cream on a hot day?  Oh! I know! [Holds hand up like an awkward little kid in class] How about a scoop of delicious ice cream with a fresh baked cookie?
If you agree with me, as you should, go check out North Portland's newest ice creamery What's the Scoop.
Frozen with liquid nitrogen, their ice cream is fabulously creamy and rich, with lots of fun flavors.
Top thing on the menu for me so far? Their "deconstructed ice cream sandwich." Select two flavors of your choosing and four incredible homemade toppings. All of those goodies, along with a large freshly baked chocolate chunk cookie, gets placed in a little cardboard serving platter that reminded me of elementary school lunch tray.
If school lunch was this good, no kid would ever go home complaining about the food served. Ever.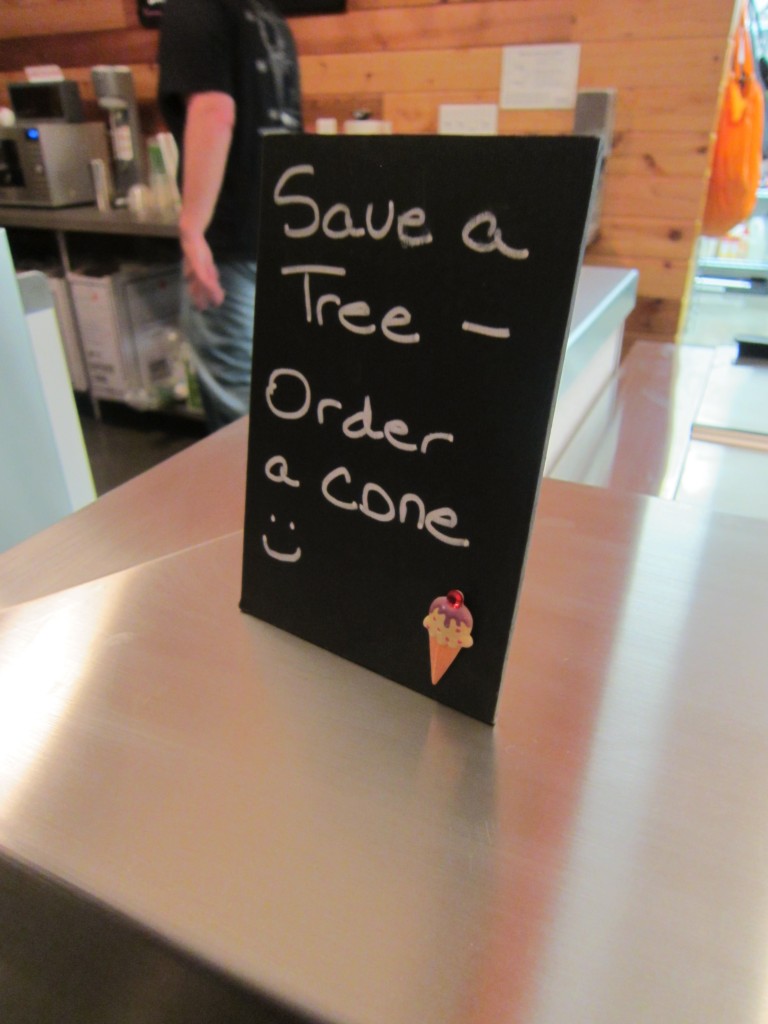 In the true spirit of a Portland food location, the flavors at What's the Scoop are fun and different, with kinds like Peanut Butter Curry and Brown Butter Almond Brittle. They also have a large assortment of more adult ice creams like Tennessee Honey made with Jack Daniels and filled with tons of their house-made honeycomb candy.
The list of delicious fun flavors goes on and on, making you really want to try them all. And they were prepared for this – their shop is smartly set up with a tasting station that is totally separate from the ordering/paying area. That way, guests can try as many flavors as they would like without impeding the line. And all those who know exactly what flavor they want can head right up to the front and get their favorite scoop right away.
Then there are the toppings – candied cherries, honey caramel, hot fudge, bourbon-infused whipped cream and their "magic dust" crumbled graham crackers – all of which are made in house and are a perfect way to top your ice cream.
Feeling a little more old-school with your ice cream? Go with one of their freshly cooked waffle cones made with fortune cookie batter, which are sweet and crisp.
To make your date with a great ice cream even more fun, try going when they are in the process of making their ice cream and see the liquid nitrogen smoke fill their large open kitchen! Check out their Twitter handle @whatsthescoopdx for times and other fun updates.