2390 NW Thurman & 24th • bluebirdbakers.wordpress.com • 503-415-1278
Hours: Sunday-Monday 11am – 4pm; Tuesday – Friday 10am-6pm
"One of the best things about Bluebird Bakers is that you can try samples of all of their cookies!" I told a friend who asked me what fun new bakeries I had visited recently.
"So it's like Costco but with cookies?"
"Um… yes, I guess, but imagine really good cookies instead of crappy Hot Pockets."
Sure, that's one comparison you can make. I mean, Costco is pretty well-known for its free samples. And now the recently opened "cookie bar" in NW Portland is known for that too.
The wholesale bakery turned retail space is baking up a storm, offering Portlanders a great selection of treats. With tiny bites offered free of charge, you can be sure you pick the right cookie for whatever mood you're in.
Want a classic with a twist? Check out the chocolate chunk cookie with sea salt. Looking for something lighter? Get their Snickerdoodle which is the perfect balance of crisp on the edges, fluffy in the center and liberally sprinkled with cinnamon sugar on top. Want something ultra chocolately and rich? It's the decadent, fudgy brownie you want. Or pick up one of their peanut butter cookies made with real creamy peanut butter and a delicious hit of chocolate chips.
Whatever you choose, you can't go wrong.
To make your cookie experience truly complete, they'll even serve you a glass of cold milk to wash it all down.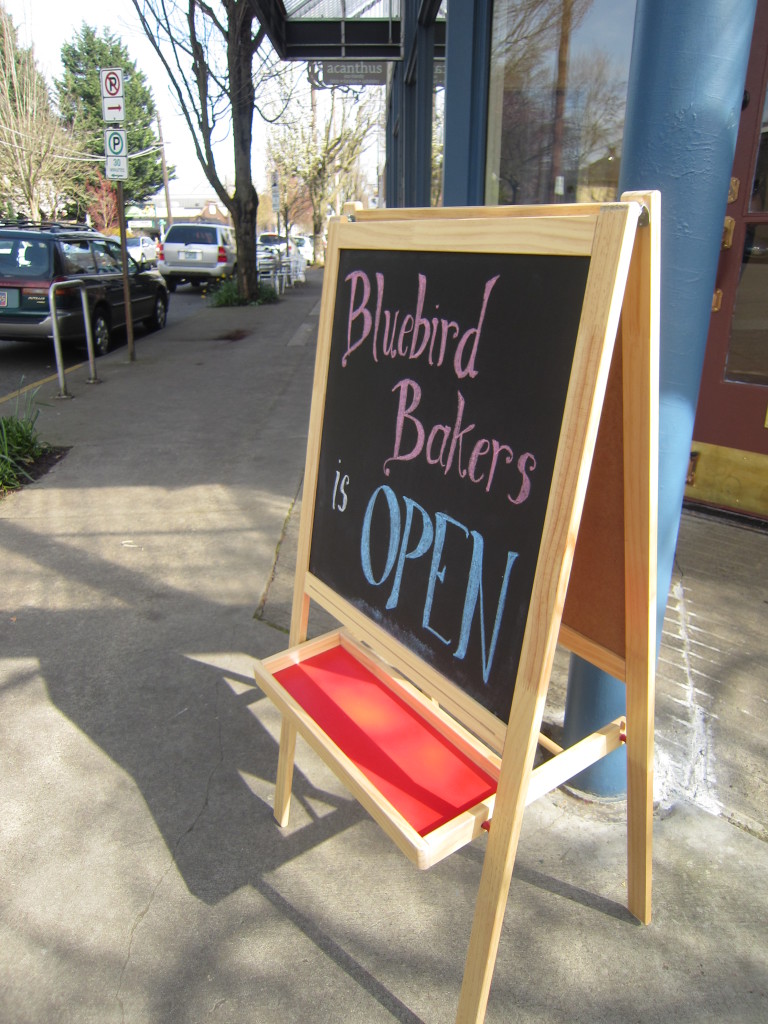 You can also find Bluebird Bakers cookies at numerous stores around the city, including Zupans, New Seasons and Market of Choice.