6839 SE Belmont St & SE 69th, Portland • CoquinePDX.com • @CoquinePDX
Cafe Hours: Daily 8am-2:30pm
Oh heyyy, turns out this little blog of mine has just hit 5 years! Holy cow.
Happy birthday, Blog!
That is pretty crazy. I started Bakery Bingo in 2011 as a somewhat impromptu decision while traveling through NYC on vacation, with the goal of sharing my favorite bakeries with the world. Things have changed a bit with a greater focus on restaurants (turns out I can't just eat sweets all day every day, damn…) and food events in Portland. And things have certainly improved since my very first post about Saint Cupcake – my writing, the blog theme and my photography in particular.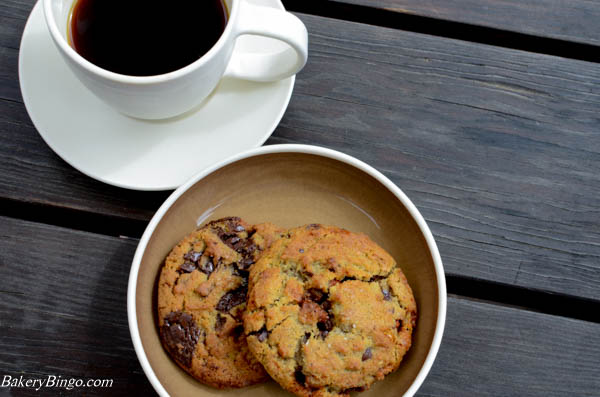 What hasn't changed has been my love of the Portland culinary scene and being able to share that everyone. It has been a fun ride filled with lots of learning, tasty eats and amazing new friends.
So time to celebrate this feat! If you are anything like me, a celebration is not a celebration without food.
And Coquine out in SE Portland is the perfect spot for such an occasion, no matter if you'd prefer brunch and treats, or a fancy dinner with a bottle of wine. Opened by the incredibly talented Katy Millard, Coquine is gourmet restaurant fit for a date by night, and the sweetest cafe you'll ever encounter by day. Their gorgeous outdoor patio, right at the base of Mt Tabor park, is one of the best spots for a summer meal.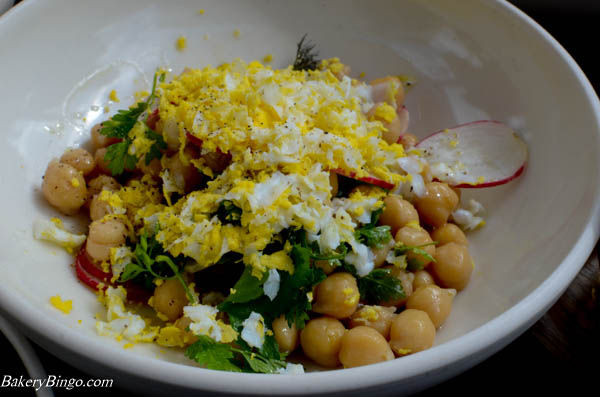 They have gotten a phenomenal amount of press in their first year, including being listed as a James Beard semi-finalist for Best New Restaurant. It is all well deserved.
While some restaurants skip the breakfast scene, Coquine excels at it. Their hazelnut and cocoa nib granola with bronze fennel and dried cherries served over tangy sheep's milk yogurt is something you don't want to miss. Sure, granola doesn't always the top choice for most people, but this version is unique enough that it is worth the order.
Looking for something more savory? The fried egg sandwich on fluffy brioche with melty cheese and rich rosemary shallot butter is outstanding.
The Hash varies with the season but no doubt this would remain an excellent choice.
No matter the dish, everything is beautifully plated. Going above and beyond for a breakfast joint.
Can't decide on what to get from all these delicious options? Coquine is so reasonably priced that you can order nearly everything on the menu without breaking the bank. When I went with 3 friends recently, we did just that and only spent $15 a person! Added bonus: despite all the press, there isn't generally a wait, which let me tell you, is a big plus in my book.
Hands down, one of their top items is the Coquine Cookie. Made with salted almonds rolled in caramel and damn good bitter chocolate chunks, it really is one of the best cookies in the city. They are salty, smokey and chocolatey, and served warm and gooey from the oven. They are served all day, so be rebellious and order one with breakfast. There's no judgment here. If you need even more, you can pre-order cookies for any event. Or just to treat yourself because you deserve it.
Now that's a celebration.