1668 NW 23rd Ave & Savier St • pacificpie.com • 503.894.9482
Hours: Sun-Thurs 11am-10pm; Fri-Sat 11am-11pm
"Drink a pint, eat a pie and all is right in the world." That statement cannot be more true at the new location of Pacific Pie, now open on NW 23rd.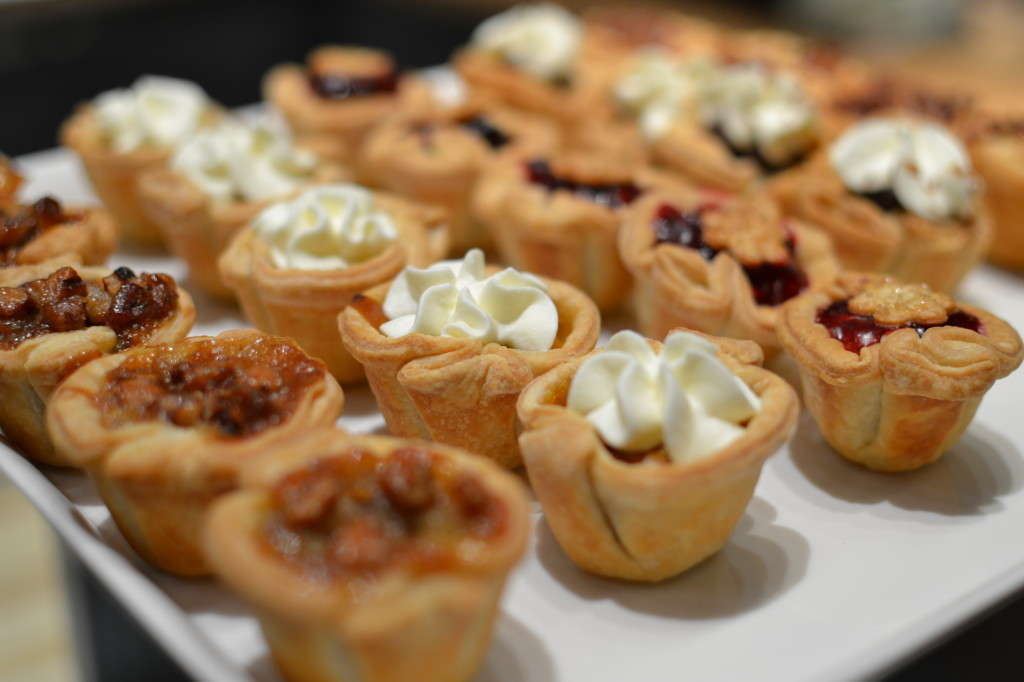 There you will find, owners Sarah Curtis-Fawley and Australian-born Chris Powell whipping up handcrafted savory and sweet Aussie-inspired pies. From Beef and Stout Pies and Spinach and Feta Pasties, to Chocolate Peanut Butter Pies and traditional Lamingtons with Jam and Cream, there is something for everyone. (They even have gluten-free pies!)
I especially love this menu mix because I can get my slice of Chocolate Bourbon Hazelnut Pie, and Brice, who doesn't really have a sweet tooth, can get a Classic Chicken Pie and then we're both happy!
Not only does Pacific Pie satisfy both the meat lover and the chocolate lover, but they are also open late (until 10pm Sunday through Thursday and til 11pm Friday and Saturday). I am always on the lookout for bakeries that are open late. I mean, really, it's just a fact that I'll get dessert cravings after 5pm, but most bakeries aren't open past the early evening hours. So having one like Pacific Pie just up the road from me is extra perfect.
Plus, we can also order beer, wine, cider or cocktails (or go crazy, and get all the above). It's like the best of all worlds.
Jordan Felix of Multnomah Whiskey Kitchen created some delicious, creative drinks just for Pacific Pie, all of which use locally produced spirits from Distillery Row. I really enjoyed the Portland Buck, which has House Spirits Bull Moose White Whiskey, lemon juice and Fentiman's Ginger Beer. (I admittedly didn't even know white whiskey was a thing.)
The NW location also has a great happy hour menu. Aviation Gin & Tonic for only $5? Awesome! (I like it even more since that's the only gin I'll drink.) Or how about the delicious savory pie and a pint of beer for $9 deal? So great. It's available Monday through Friday 3-6pm.
With the beautiful decorations and a spacious layout, the bakery/restaurant, housed in a new building on the north end of 23rd, is warm and welcoming.
How great are these signs by FactoryNorth? I am totally serious that I want them in my house.
Pacific Pie is a great spot for a post-work snack, late night treat or just a casual dinner.
My favorites? On the savory side, the Moroccan Chickpea Pastie with ginger, cinnamon, and a spiced tomato sauce and the Classic Sausage Roll filled with all natural pork, seasoned with sage, thyme and spices stuffed inside a flaky crust.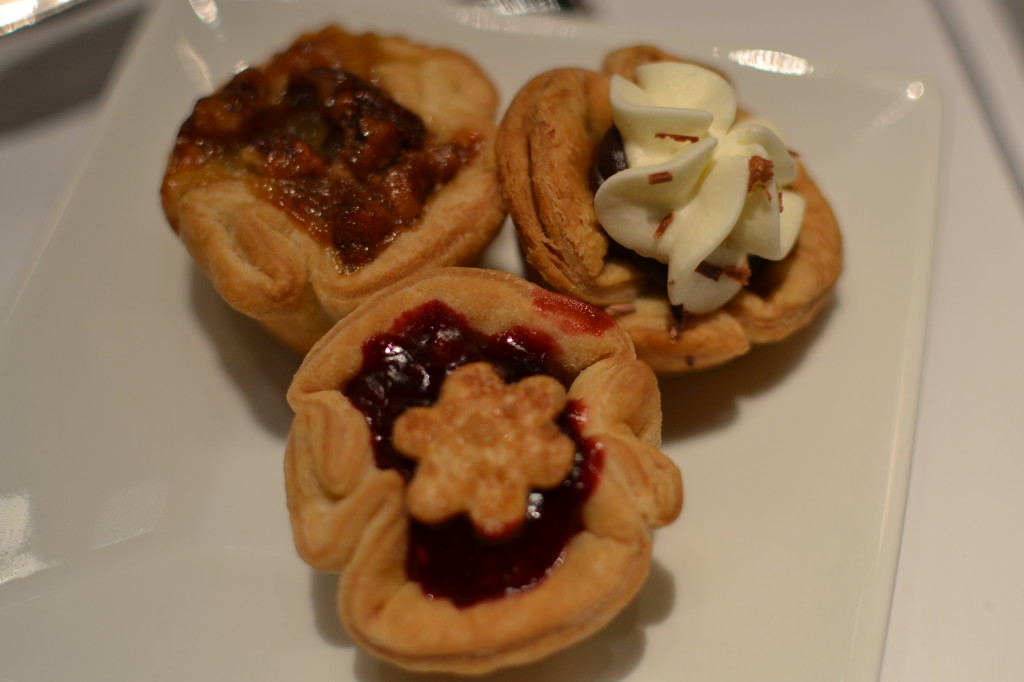 On the sweet side, I love the Salted Chocolate Caramel Tart with homemade caramel, chocolate ganache and Murray River salt. It is decadent, rich and pretty freakin' addictive.
Cheers!