Whoa, where did the time go? It's already mid-February?! January was a rainy and cold month but still had some highlights. What were your favorites from the month? Try anywhere new or hit up anything fun?
New Finds:
Verdigris – I popped into this cute French-inspired restaurant on Fremont for brunch with some friends a few weeks back and was so impressed. All the dishes, especially their housemade brioche, were fantastic. The service was spot-on. And their space was beautiful. Best part for a Saturday morning? No line! I got the breakfast pizza which was real tasty. Their star of their menu is the 60 Minute Eggs & Smithfield Ham, a creamy slow-cooked sous-vide egg with a luscious yolk to soak up with the salty ham. And don't worry, it doesn't actually take an hour to get it to your table.
The Feisty Lamb – Another brunch find in January was this new place on West Burnside. It is in a weird location, close to the Timbers Stadium but in a non-pedestrian friendly area next to a tanning salon. But don't let all that stop you from checking it out. The chef is from South Africa so their menu includes a lot of lamb (obviously), spices like garam masala, and lots of veggies. Their decorations are super fun with bright paint, umbrellas and artwork from the chef's worldly travels. While a tad slow given their limited staff numbers, I was really impressed by the food and look forward to returning for tapas and cocktails in the evenings!
Continual Go-Tos:
Kure Kitchen – I'm still loving this place on SW 12th so much. I have now tried everything on the menu and while it's hard to pick a favorite, I really dig the Pumpkin Porridge breakfast dish and Kind Cartel macro bowl.
Trip Adventures:
Orlando was spectacular. Seriously, we had such a fun time playing at the amusement parks and enjoying a week off. Harry Potter world at Universal Studios was a blast. For Harry Potter fans, everything was so on point, from Ollivanders wand shop to the Three Broomsticks for lunch.
Even if you haven't read the books (which you should remedy right now!!), it is still a ton of fun. They've got great rides (albeit kind of scary to babies like me!), and serve up alcohol in the park! We especially enjoyed taking a break from lines and standing with some Fire Whiskey in the Hog's Head bar. So fun.
I was extremely excited when we found what seemed like one of the only places in the Orlando area to get good, local, healthy food. We stumbled upon Plant St Market on our way to swim with manatees (!).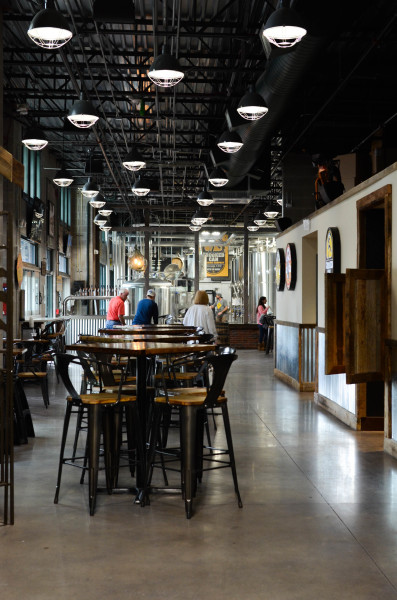 Like an indoor food cart pod, they had a brewery, couple of restaurants, a bakery and an excellent vegan juice bar, Press'd. I was everything I was craving after days of greasy chain-restaurants. We were so impressed we went back twice. If you're ever in the Orlando area, a) be sure to visit the manatees in Crystal River and b) stop at Plant St Market on your way there or back!