1520 SE 7th Ave & Hawthorne • pacificpieco.com • 503.381.6157
Hours: Daily 11am – 9pm
When researching our recent trip to Australia, I learned that Aussies love their pies.  I was beyond ecstatic of course.  Pie for breakfast, pie for lunch?!  That was not only ok, but common in Australia?  Count me in!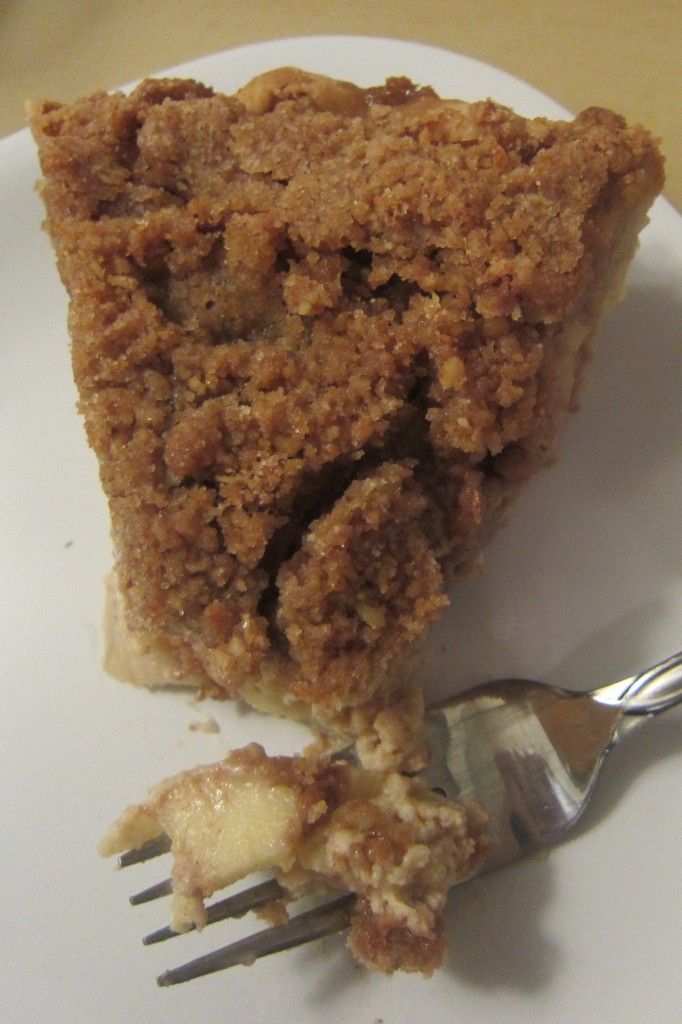 Sadly, I later learned that it wasn't necessarily sweet pies that they ate at all hours.  Sure, lemon meringue and chocolate cream pies were served, but in the Land Down Under, their big thing is savory pies.  Think chicken pot pies, but better.  Ok, not entirely what I would like to eat during every meal, I mean what good is a pie without sugar or chocolate?  Nonetheless I became to love these little meat or veggie filled delights, as did Brice.
So we were beyond excited when we arrived back in Portland and learned that there existed a place on this side of the pond that specializes in handmade savory and sweet pies.
Pacific Pie Co. offers items like the very classic Aussie Beef and Mushroom pie with a butter herb sauce, and the Spinach and Feta Pastie with slow roasted tomatoes (a "pah-stie" is half moon-shaped rather than in a pie dish, kind of like a calzone).  While we thought the fillings were a tad on the bland side, the crusts were fantastic.  Flaky, buttery and just thick enough to give you a perfect consistency with each bite.
Now, take that delicious crust and fill it with something sweet and decadent, and you've got a winner!  I took one bite of the Apple Sour Cream Streusel Pie for photo-prepping and it took a lot of effort not to just stuff the rest in my face right then and there, hunched over my counter, camera in hand.  It was baked perfectly – the large bites of tart apples were crisp, the sour cream added layers of richness, and of course the walnut, brown sugar, butter streusel topping was the cherry on top (wait, wrong dessert… well you get the point).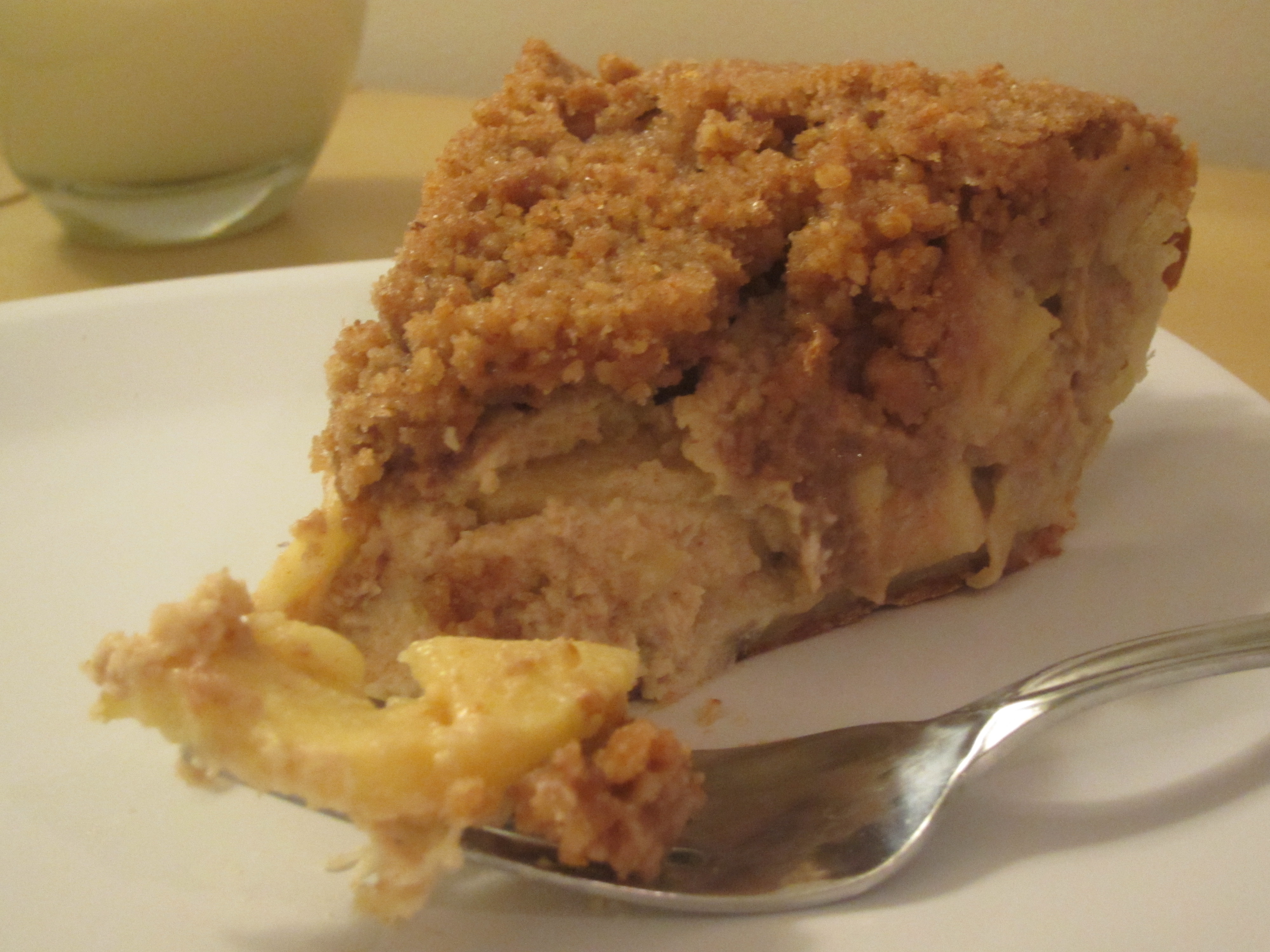 Interested in eating this in the restaurant rather than standing up in your kitchen, hoping no one will notice how much you've eaten in such a short amount of time?  If that's more your style, you're in luck.  Pacific Pie serves up these pies in its surprisingly large space with a fun, bar-like atmosphere.  It's a perfect place to stop in on a date when one of you, likely the girl, wants a dessert but the other prefers something hearty (that's pretty much Brice and me on a regular basis).  Or head over with some friends to grab a beer and a fresh out-of-the-oven pie and watch some crazies playing Aussie Rules Football. 
What to Get:
Apple Sour Cream Streusel Pie: Want to make this even better?  Order in and get it a la mode to get it served warm with a giant scoop of vanilla bean ice cream! 🙂
Chocolate Bourbon Hazelnut Pie: Similar to a pecan pie that can only be made better with booze and chocolate.  The hazelnuts offer a great crunch and contrast to the chocolate filling and buttery crust. 
Chocolate Peanut Butter Pie: Creamy peanut butter and rich dark chocolate ganache on top a graham cracker crust make this the perfect choice if you're looking for something decadent.
Other Facts:
Want More Pie? Pacific Pie Co. also sells several of their pies frozen and packaged so you can take them home and make when you want them
Farmer's Markets: You can also pick up some Aussie pies at the Beaverton Farmer's Market on Saturdays and Milwaukie Farmer's Market on Sundays