610 SW 12th Ave & Alder • petuniaspiesandpastries.com • 503.841.5961
Hours: Tues-Thurs 9am-9pm; Fri-Sat 9am-10om; Sun 9am-7pm
It has been almost seven months since Lisa Clark opened her shop Petunia's Pies & Pastries in the West End. Between the bustling retail space, growing wholesale, Farmer's Market booths and upcoming e-commerce site, she certainly has her hands full.
"I am just trying to keep up with everything." Asked if she ever sleeps, she joked "yeah… kind of."
I was surprised that with all of this, Petunia's is still at the Farmer's Market. Lisa responded that the PSU Market was how she got her start. "It is great to see where we've branched out from there. It would just be strange not to be there. It's like home."
In celebration of the season, Petunia's has a whole new autumn lineup.
What is Lisa's favorite new fall item? She struggled to narrow it down to one, so I let her pick her top four:
Pumpkin Ginger Cheesecake
Caramel Apple Pecan Pie
Yum-oa Babycake: just like the Girl Scout Samoa cookies with coconut cake, vanilla buttercream and chocolate drizzle
Pumpkin Chocolate Chip Whoopie Pie: rich (non-dairy) cream cheese frosting in between two soft cookies, full of pumpkin spices
In the mood for more than just sweets? Petunia's has also expanded their savory menu. Check out their Mom's Chili and Molasses Cornbread. Or the Grilled Cheese Royale, made with cheddar, mozzarella and potato chips stuffed right into the sandwich.
Stop in to sample all the delicious new fall items on Saturday, October 19th from 7-10pm. Their "Fabulous Fall Fete" will feature sweet and savory samples as well as food, dessert and drink specials. If that wasn't enough to ensure a good time, a live DJ will also be on hand.
When asked what's next, Lisa said she wasn't sure but she knows it's "going to be more." First up is the e-commerce site, where customers will be able to order cookies, pies, cakes and more for shipment anywhere in the U.S.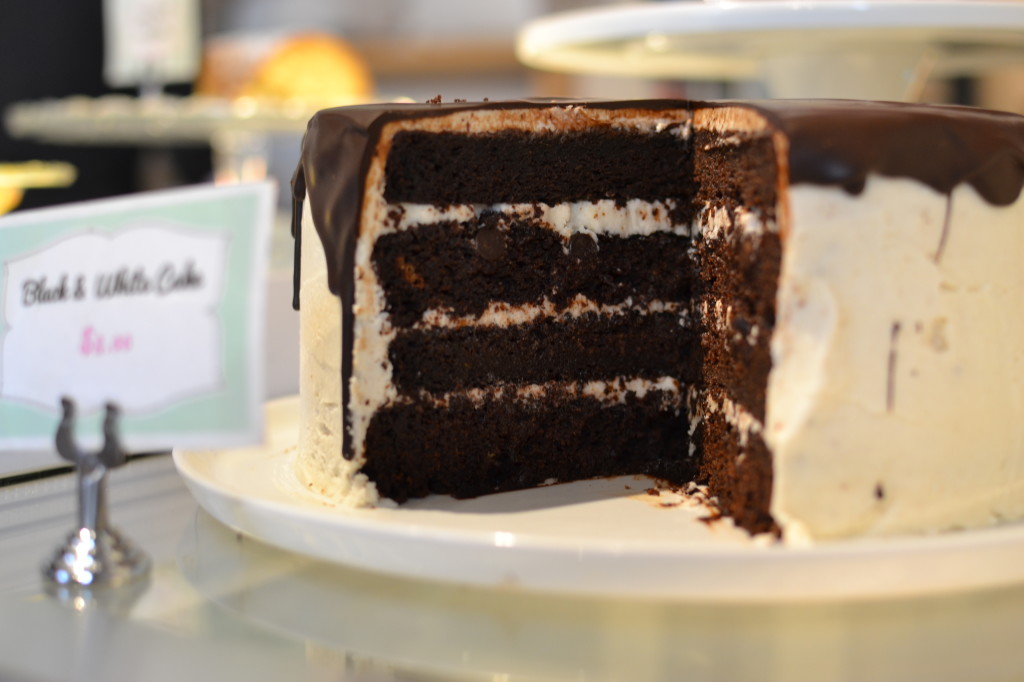 After that? Lisa tosses around the idea of another Portland location (likely on the eastside), opening in other cities like Seattle or New York, a cookbook and even a TV show someday. All with the goal of sharing Petunia's with "anyone and everyone."
"The reason we are doing this is to make people smile." Seeing the happy faces of the couples and families enjoying an afternoon treat while I was sitting there, this is definitely being accomplished.