610 SW 12th Ave & Alder • petuniaspiesandpastries.com • 503.841.5961
Hours: Tues – Thurs 8am – 10pm; Fri – Sat 8am – 11pm; Sun 8am – 9pm
Congratulations to Petunia's Pies & Pastries and owner/baker Lisa Clark for opening their first storefront!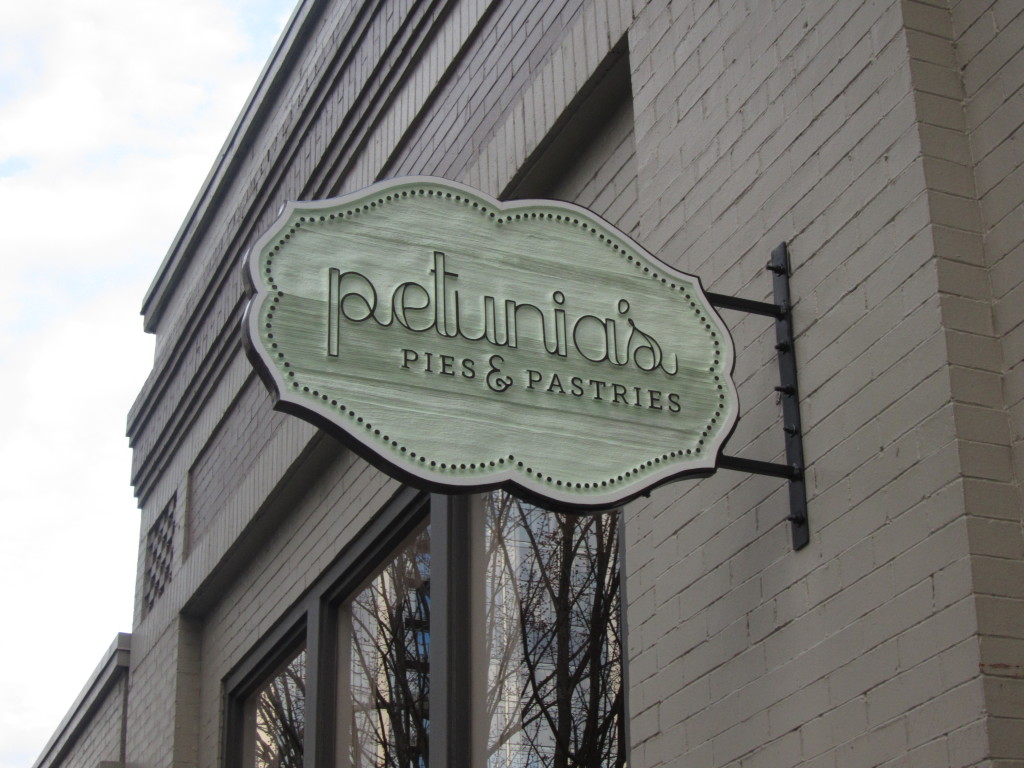 The downtown brick and mortar store of Petunia's is bright, cheery and delightfully decorated, warmly welcoming you inside.
The beautiful pastry case is filled to the brim with the same gluten-free, vegan goodies that people fell in love with at the Petunia's Farmer's Market cart, like Cowgirl Cookies and Peanut Butter Crispy Bars.
New additions begging to be tried include the Black Bottom Chocolate Cream Pie and the Turtle Cheesecake. For a really indulgent treat, I particularly like the Thin Mint Brownie.
If you're trying to following Mom's old adeage of eating your veggies before dessert, Petunia's also offers a savory menu with vegan flatbreads, soups, salads and rice bowls.
To complete your meal, Petunia's serves a variety of coffees, beer, wine and signature cocktails.