2039 SE Clinton & 21st • stjackpdx.com • 503.360.1281
Hours: Daily 8am – 3pm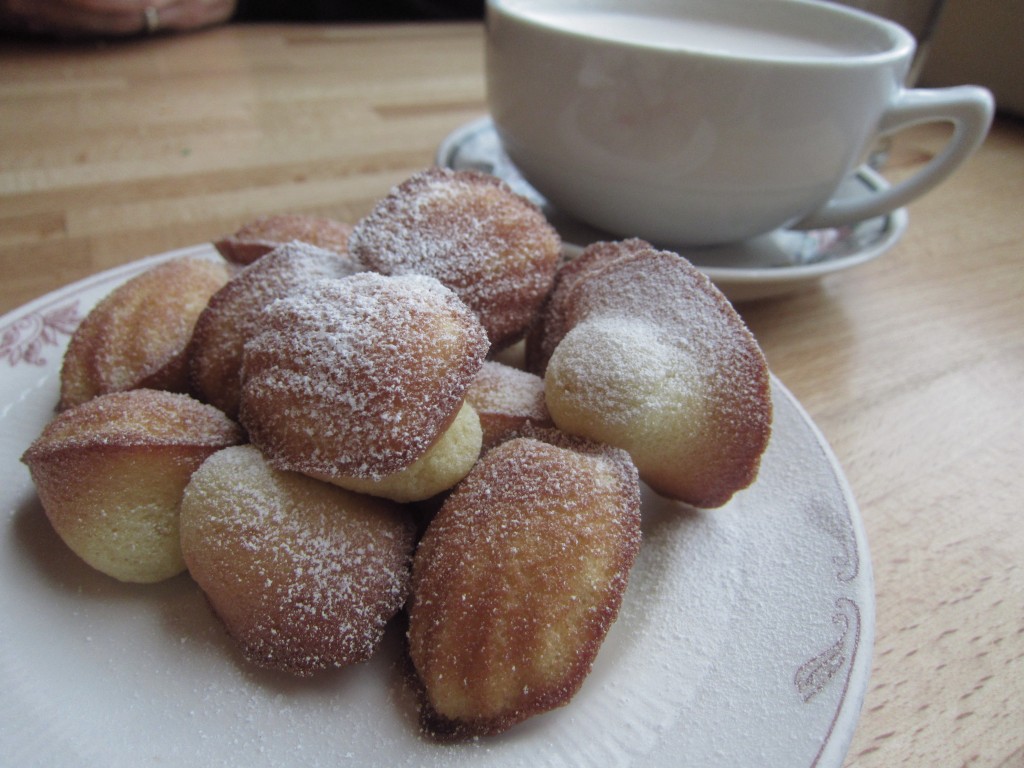 Need a break from the dreary days of Portland but can't actually get away from the city? Just head over to SE Clinton where you'll find St. Jack Pâtisserie and you'll be whisked away to a French village cafe.
Once you walk in the door into the small bakery section of one of the best new(ish) restaurants in the city, you are greeted by delicious pastries lining the counter, baguettes filling baskets and delightful French music playing in the background.
A fabulous array of pastries invite you in – the stacks of carmelized custardy canelés, buttery croissants and of course the made-to-order madeleines.
These shell-shaped sponge cakes are wonderful, soft little pillows of flour, sugar and citrus zest. At St. Jack, they are about the size of your thumb, making it not as excessive as it seems when they are sold by the dozen.
Truly made-to-order, they arrive warm and fresh from the oven (which conveniently takes only about 5-6 minutes), making them a perfect treat for a cold afternoon. Topped with powdered sugar, they are light, not too sweet, and go wonderfully with a mug of housemade chai or a Stumptown espresso mixed with one of St. Jack's housemade syrups.
For a little more sustenance, the Pâtisserie offers a great selection of lunch items. Try the warm Croque Monsieur, a grilled ham and cheese sandwich lightly topped with bechamel sauce, or the Turkey and Gruyère Tartine sandwich, served open-faced and piled high with thinly sliced turkey atop a freshly baked baguette.
St. Jack's Pâtisserie's unpretentious and welcoming atmosphere makes it a great place to sit with a good book or chat with a friend, while enjoying a large slice of crispy baguette served with salted butter or a delicious pastry (or two). Say "Bonjour" to France, for you have arrived; no reservations, passport or plane ticket needed.
Inspired to make your own madeleines? Check out this video by Portland Monthly of St. Jack's Pastry Chef, Alissa Rozos, showing how to make these great little treats.