4707 SE Hawthorne & 47th • RubyJewel.com • @RubyJewelIceCream
Hours: Sun-Thurs 12-10pm, Fri-Sat 12-11pm
Well, happy birthday to me! Is that too much to include on a blog post? I feel like that statement should be followed by something like #humblebrag. That isn't quite right but you know what I mean? I promise I am not telling you all just to get "happy birthday" messages!
I am just excited for an excuse to make all my favorite people hang out with me and getting myself some Pip's Donuts (did you know they give you a free dozen anytime during your birthday week?!). I've also signed myself and Brice up for a dinner at Farm Spirit, the new, super well-received vegan multi-course restaurant from the former chef-owner of Portobello. They've been getting lots of great press, so I'm pretty jazzed. I'll keep you all posted!
The other item on the list is hopefully another scoop of the new PB&J Sandwich ice cream flavor from Ruby Jewel. (Birthday calories don't count, right?)
I got to try that seasonal ice cream flavor at their new Hawthorne store, and seriously, it sounds as good as you'd think. Okay, sure, I have a particular sweet spot (see what I did there?) for PB&Js. Who cares if I am now 31? Traditional PB&Js? Heck yes. My smoothies? Made to taste like one with strawberries and peanut butter. Do I ever just eat peanut butter and jam from a spoon over my kitchen counter? Guilty.
Okay, enough of that. Point being, this flavor is legit. Creamy peanut butter ice cream, with swirls of grape jam and challah croutons mixed in.
Not only can you get that, you can try many of their other awesome flavors at the new Ruby Jewel location over on SE Hawthorne. Their third location, inside the new mixed-use development, is spacious and bright with big windows. They have a full Scoop Shop menu plus pints and ice cream sandwiches to go.
Ruby Jewel is pretty well-known for its delicious sandwiches, like the Chocolate Cookie with Salted Caramel ice cream, which are sold at places like New Seasons and Whole Foods. At the stores however, you can get any of their seasonal flavors like that PB&J or how about Coconut Cream Pie or the dairy-free Reverend Nat's Revival Cider Ice (yeah, made with real hard cider!). You can get any of those to make an ice cream sandwich with their house made cookies. So it's really a win-win.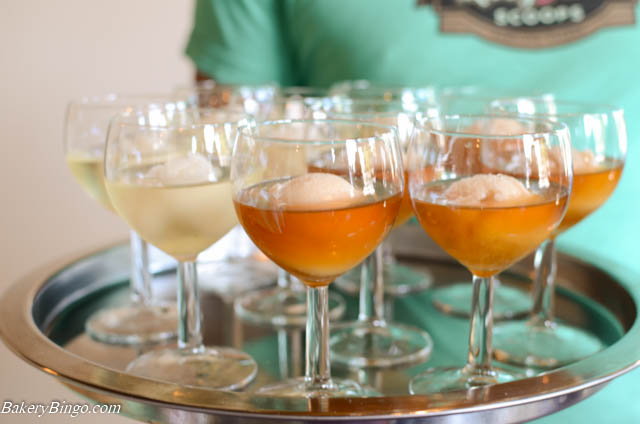 If you miss out on those seasonal flavors or you just aren't sold on those for some weird reason, don't you worry, their staple Cookies n Cream is hands down the best in the city.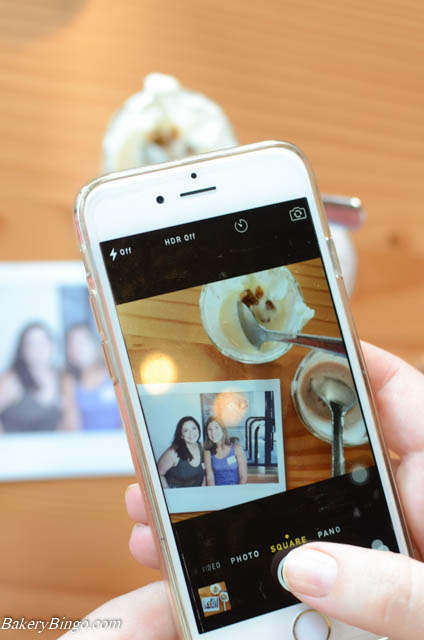 Now for a genius idea for you – go to Por Que No on Hawthorne for some tasty tacos and margaritas then hit up the new Ruby Jewel right next door for dessert. Perfect night done.