I got to spend a weekend with some of my very best friends from college a few weeks ago. Our group of 8 have stayed friends over a decade through moves around the country, relationships, one baby and more along the way. Six of us were miraculously able to get together for a weekend, which was the first time in we had spent more than an hour together in years.
It was so fun to catch up, reminisce about ridiculous stories from college and share new memories. We are still a loud, gossipy, sometimes obnoxious group of girls, but nonetheless, I wouldn't trade them for anything! (Yes, we were in fact shushed and told to quiet down by an old man at a noisy breakfast place, whoops.)
We enjoyed a warm weekend wine tasting and touring around Ashland, as my friend Hannah now lives in Medford and it was a perfect halfway stop for Sarah coming up from the Bay Area.
If you have any trips to Southern Oregon planned for the summer, here were our favorite stops:
Troon Vineyard – A gorgeous winery, about 40 minutes from Medford. They have a beautiful Mediterranean style tasting room, plenty of outdoor seating plus a fun bocce ball court. It is definitely a great spot for a picnic to add to your afternoon of wine tasting. Their tasting flight allows you try a lot of different wine, including their really great Zinfandels.
Red Lily Vineyards – We kept exclaiming that this would be the perfect place for a wedding or fun summertime event. But really, I would just spend all day there with no event planned also. The space is absolutely beautiful with an indoor area with large tables surrounded by old barrels, picnic benches right next to the Applegate River, and beautiful vineyards throughout. Their Tempranillos are fantastic and they had a delicious sounding food menu including cheese plates of course but also dishes like red wine-infused pulled pork sandwiches (we had brought our own food otherwise we definitely would have tried some!).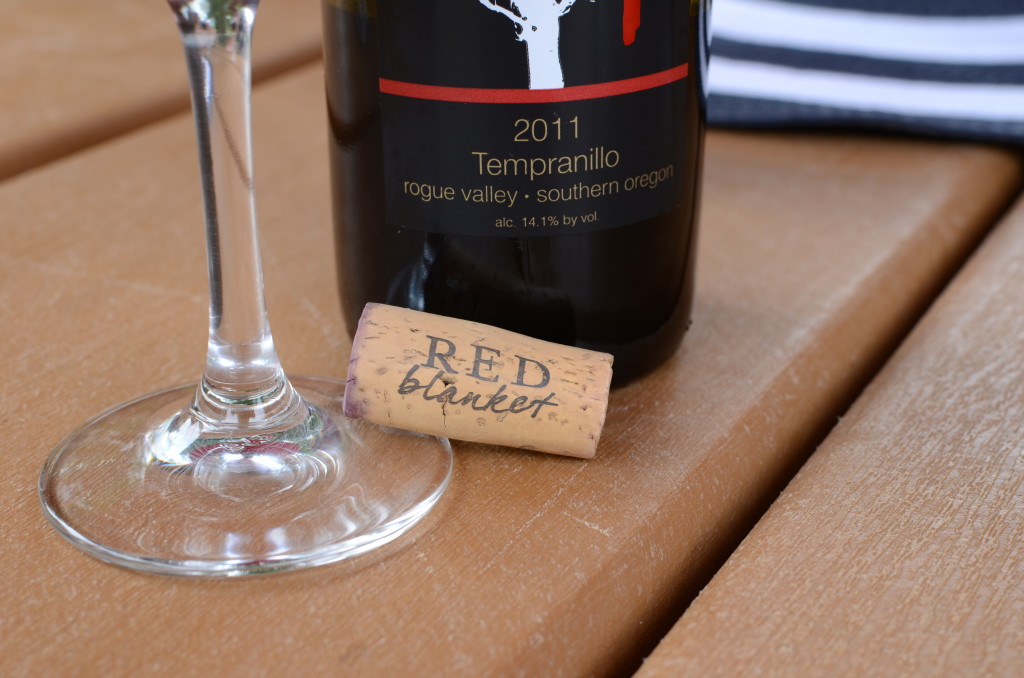 Morning Glory – Located next to Southern Oregon University in Ashland, this is an awesome place for breakfast. On the sweet side, the French Toast stuffed with lemon ricotta was tasty but the real winners were the savory dishes. My favorites were the Rock Shrimp Cakes with poached eggs and a smoked tomato chutney, and the Southwestern Veggie Hash with potatoes, poached eggs and spiced tofu. Beware that it does get busy on weekends. Not like Portland busy, but still expect to wait 20-40 minutes depending on your group size (it took about 40 minutes for our group of 6 at 10am). Fortunately though, while you wait, you can order up a mimosa, Bloody Mary or coffee, and enjoy a house made scone out on the patio.
Brick Room – Right in the heart of the cute downtown area of Ashland, Brick Room is on the second floor of an old house, with tables on the patio overlooking the town. This is a great spot for cocktails. We all wanted to try their house made kumquat marmalade used in their cocktails. I mean, how good does that sound? They made us a specialty version with vodka, lime and honey.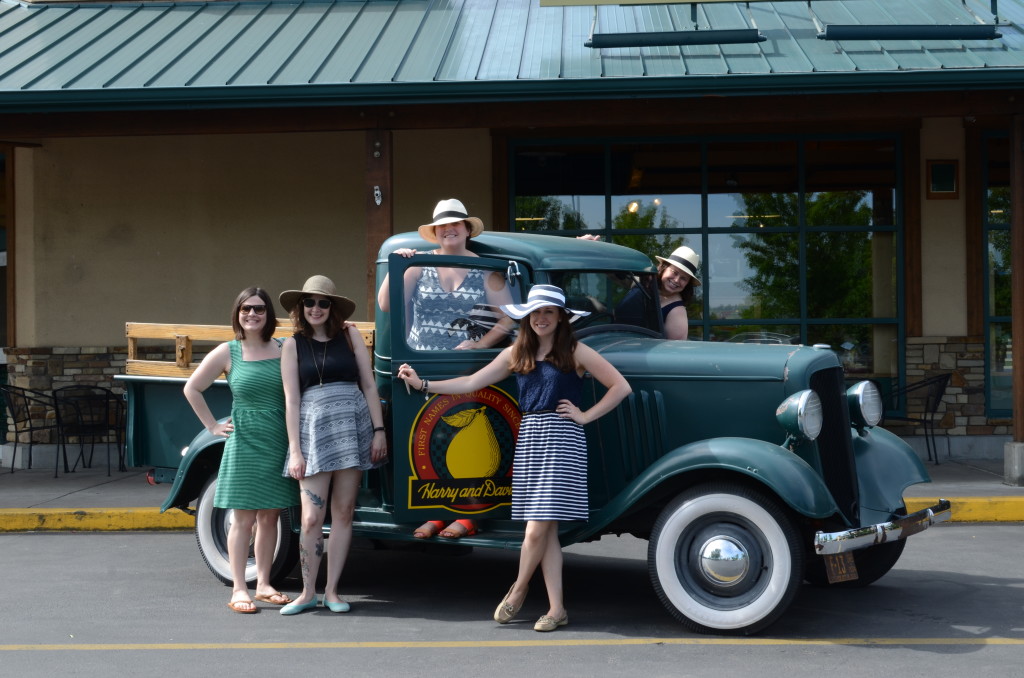 Harry & David Store – Medford is the headquarters of Harry & David, aka the birthplace of Moose Munch and those incredible fruit baskets. At their flagship Country Village store, you can enjoy lots of samples, plus get all the fixins' needed for your picnic while out wine tasting. During the week, you can also get a tour of the factory.