401 NE 28th Ave & Glisan • Stammtischpdx.com • 503.206.7983
Hours: Daily 3pm – 2:30am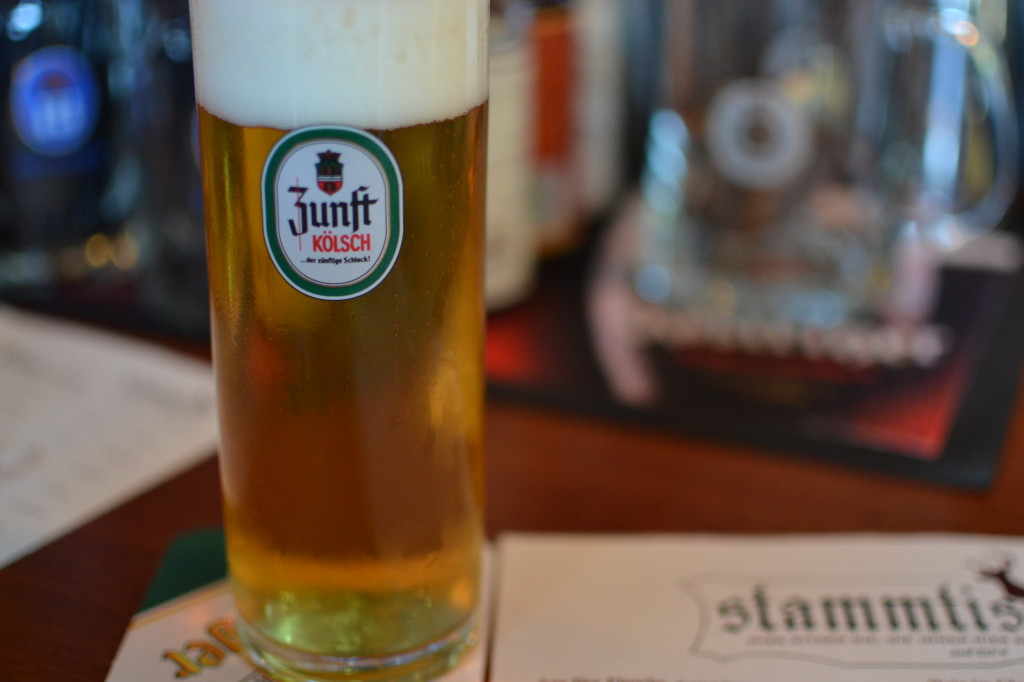 According to Wikipedia (aka the place to find the answer to most questions), a Stammtisch is "an informal group meeting held on a regular basis, and also the usually large, often round table around which the group meets. A Stammtisch is not a structured meeting, but rather a friendly get-together." 
That seems like the perfect description of our Supper Club PDX and so I guess, not surprising that Stammtisch was on our list of places to go to. As we had a slightly smaller bunch this time around, we decided to try it out for our second meeting.
We had a great evening catching up, drinking some German beers off their rotating 18-tap list (or in my case, German wine) and enjoying some delicious food.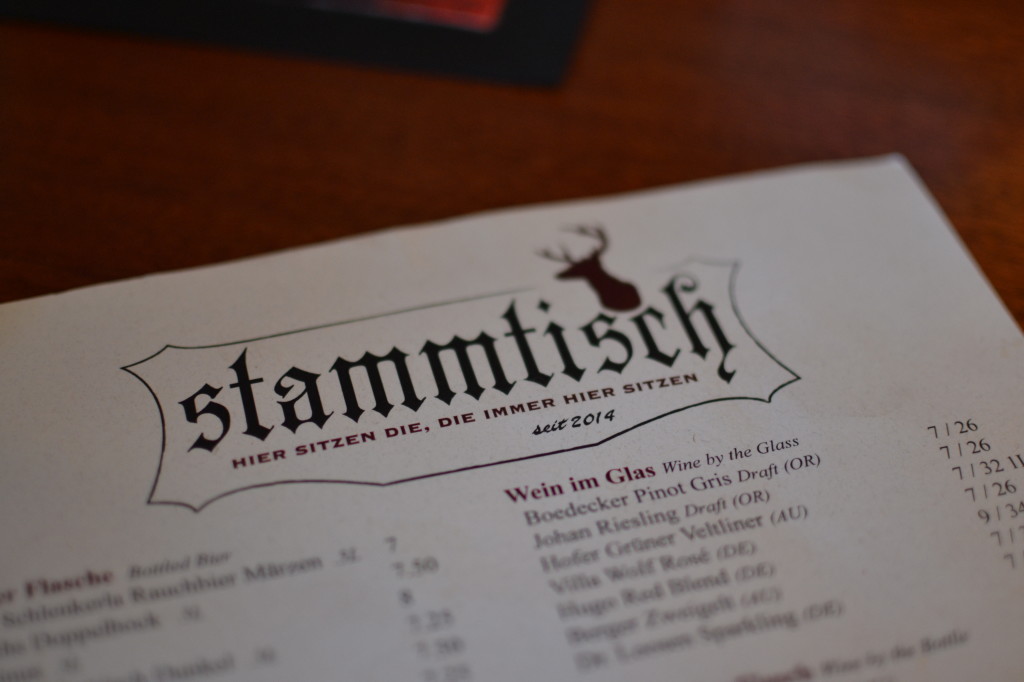 Stammtisch doesn't accept reservations and is a pretty small space, so the 7 of us awkwardly took over the bar area, glaring a couple who was sitting at a large table by themselves hoping that would move. Fortunately for everyone involved, Meredith decided this was all silly and that we should really just buy them a round of beers in exchange for them moving to the two empty bar stools. The couple happily obliged and we were able to get the party started.
Stammtisch opened this past winter by Chris Navarra and Dan Hart, who also owns Prost (and Interurban). With that background, Dan clearly knows how to operate a fun German bar. This time around however, he wanted to also have a bigger focus on the food, so he brought in St Jack alum Chef Graham Chaney who has really elevated the German cuisine.
We ordered all of the small plates to share. Because, why not? Plus it's easier than having to make decisions!
While I didn't think the pretzel was very pretzely, I still thought the "Bretzel" was really delicious. It was light and fluffy and served warm with a very spicy house mustard and ridiculously good schmaltz (which is clarified chicken fat, so just use its German name and pretend you didn't read that part). The pretzel also came with Obatzda which I loved. It is a paprika spiced camembert cheese spread that I could probably eat on anything.
Another big hit was the Currywurst. This pork and veal sausage was really flavorful, had a nice crisp outside, juicy meat, and was served with a rich housemade curry ketchup.
Eating the fried potato pancakes topped with housemade apple sauce brought back many happy memories of eating my dad's latkes during Hanukkah growing up. These Kartoffelpuffer (seriously that is their name in German) were fried to crispy perfection and had just the right amount of salt.
For larger plates, I split the Hasen Rouladen with my friend Maria. The rabbit was rolled with caramelized onions, gurken and vegetable puree, giving it a depth of flavor and textures while keeping the meat beautifully tender.
To end the evening, we tried the Apple Strudel, which was loaded with thinly sliced apples and topped with a nice scoop of vanilla ice cream.
I definitely don't remember food in Germany being this good (I pretty much just lived off of radlers and pretzels while in Munich for five days). Stammtisch definitely hit the mark on the fun, welcoming atmosphere, similar to the bier gardens of Bavaria. The space was well decorated, the servers and bartenders were all incredibly friendly, and the food was great.