This insanely beautiful weather calls for some summertime cocktails. Reid, one of the talented bartenders at the chic Driftwood Room inside Hotel Deluxe, made some perfect drinks for the season and generously shared some recipes so you can try these at home. With just a few ingredients, you can class up your BBQ and impress your friends.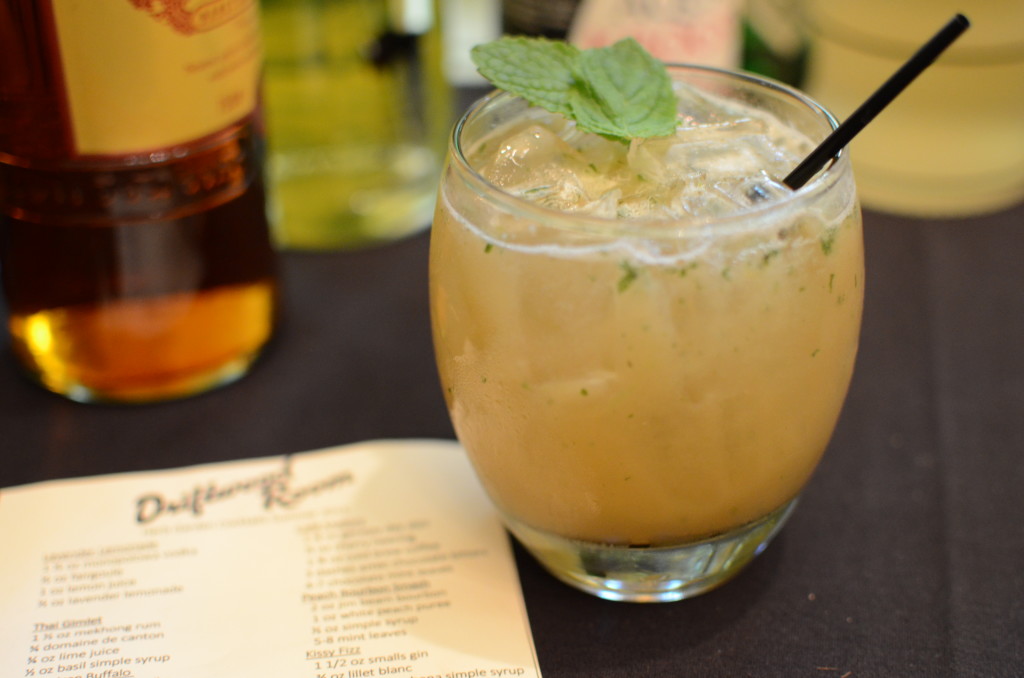 If you aren't in the mood for being your own mixologist, head over to this historic downtown hotel, that has been serving up cocktails to guests and locals alike since the 1950s. Their drinks are made with herbs from their rooftop garden and honey from the Bee Local bees who call the hotel roof home (don't worry, they don't usually make an appearance!).
—
Recipes courtesy of the Driftwood Room
Yield: 1 cocktail
Thai Gimlet: The tart herbaciousness of this drink is a perfect complement to a hot day
1.5oz Mekhong (a Thai liquor that most closely resembles a spiced rum)
3/4oz Domaine de Canton (a ginger-flavored liqueur)
3/4oz fresh squeezed lime juice
1/2oz basil simple syrup (try this recipe from This Girl Walks Into A Bar)
Mix, shake and serve!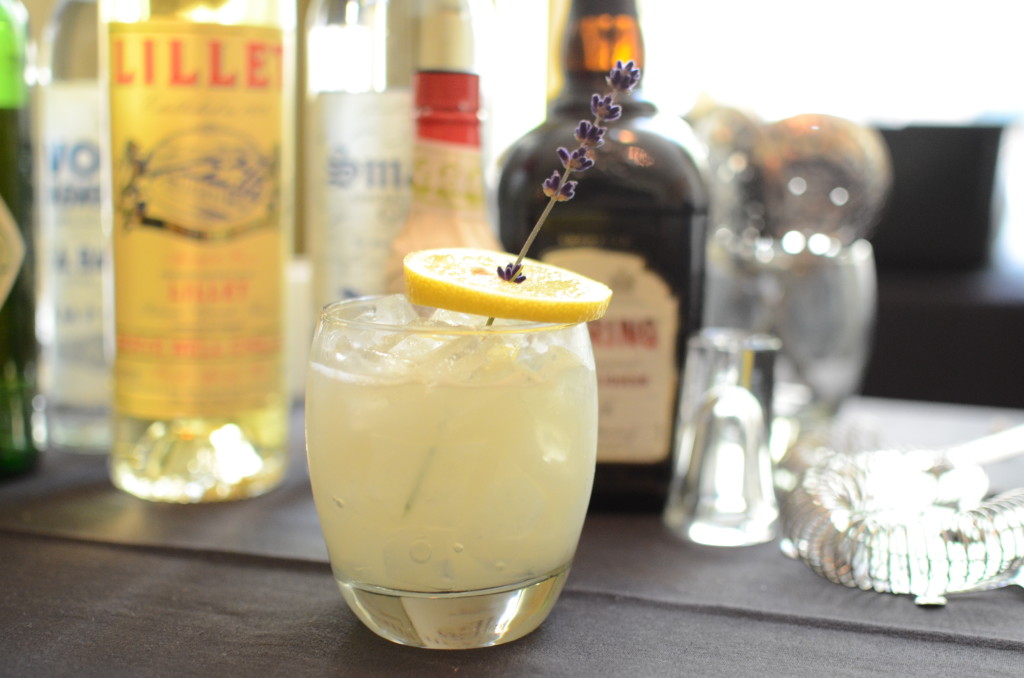 Kissy Fizz: As someone who typically doesn't like gin, this drink totally surprised me. It isn't too floral nor does it have too much juniper (thanks to the Smalls Gin). It is a light, only slightly sweet, super easy to drink beverage.
1.5oz Smalls gin (I imagine any other non-juniper heavy gin, like Aviation would work well too)
3/4oz Lillet Blanc (a French apertif wine – Food & Wine has a good article about the liqueur and what else to do with it)
1/2oz lemon verbena simple syrup (Martha has you covered!)
3 dashes of orange blossom water (can be found in specialty stores like World Foods or online)
Soda water
Shake, strain and serve over ice!