1229 SW 10th Ave & Jefferson • BehindtheMuseumCafe.com • 503.477.6625
Hours: Mon-Sat 8am-8pm; Sun 9am-7pm
Tucked next to the Portland Art Museum is one of my favorite little cafes. When you step into Behind the Museum Cafe, it transports me back to Japan, where we spent a few weeks back in 2014 (geez – how has it been that long already?!) to visit my brother and sister-in-law who live there.
The space is filled with gorgeous Japanese art and clothing; and their menu with delicious Japanese treats that bring back so many happy memories of our trip. Like their onigiri rice balls with various fillings wrapped in seaweed – Brice ate thousands of in our 3-weeks in Japan. Or their creamy matcha tea lattes which I enjoyed nearly every day.
Their assortment of fantastic baked goods are unique (at least for the standard American palate) with a lot of dishes incorporating tea into the ingredients, from pistachio matcha tarts to hojicha tea brownies to an insane matcha ice cream parfait. Added benefit for those with dietary restrictions, a lot on the menu is gluten free.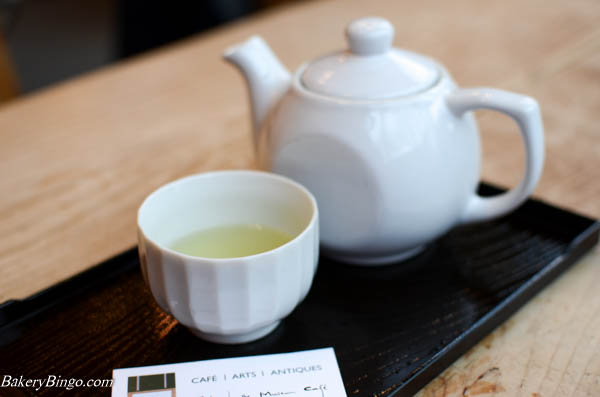 The owner Tomoe Horibuchi is incredibly sweet and regularly running around the cafe in her kimono, providing that quintessential Japanese service and making sure guests have everything they need. I love to stop in to soak in the Japanese feel, while enjoying a great cup of tea and work, read or just chat with a friend. But if that isn't enough for you they also host cultural events like traditional tea ceremony which is a really beautiful process to watch, flower arrangements and calligraphy classes.
What to Get:
Matcha Latte
Hojicha Tea Brownie
Matcha Ice Cream Parfait
Onigiri Rice Ball