So I wrote this post on a flight from the air on my way to Detroit. And no, I wasn't originally planning on going to Detroit.
I was heading home from a great trip to New York City for my friend Elke's wedding and a fun girls weekend with my good friend Laura. And of course, I ended up with the worst flight luck ever – a delayed flight then a rerouted flight to Detroit because Chicago where my layover was scheduled to be was experiencing thunderstorms. Lucky me.
At least for computers keeping me entertained!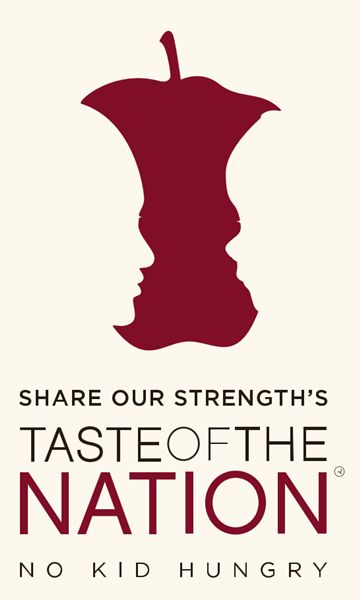 So much more fun than plane delays, Tuesday is Taste of the Nation! I am so excited. I love this event. It is a lot of fun, has so much incredible food and drink and goes to a really good cause, Share Our Strength's No Kid Hungry. I hope to see some of you there!
Share Our Strength also organizes an awesome nation-wide bake sale to support their mission of ending childhood hunger. Each year, Fabiola of Not Just Baked coordinates several Portland bloggers to prepare food items to sell to raise money for this non-profit organization. I was so happy to be a part of it this year. Outside of being a student (or parent), when do you ever get to participate in bake sales?!
It will be a great event with delicious homemade treats for you to purchase and help Share Our Strength. So mark your calendar and come support us this weekend!
Here are the details:
When: Saturday, May 3rd from 9am-1pm
Where: Outside of Powell's bookstore on NW Couch & 10th
What: 15 bloggers bake their hearts out to raise money for Share Our Strength's No Kid Hungry
I will be there selling Peanut Butter Banana Bread and granola! And I know based off last year's showing that there will be a lot of really great sweet and savory options for sale.
If you want to help support even more, especially if you can't make it this weekend, consider donating online via our Team Page.
And finally, in my random post for the day, to celebrate the giveaway contest for a Teeny's Tour of Pie cookbook, which was won by Rachel Williams (who is starting her own blog Ray Does Portland!), here is that fabulous half vodka-half water, half butter-half shortening pie crust recipe I was bragging about a week or so ago when I made this strawberry rhubarb pie.
Enjoy!
Buttery All-Purpose Crust
Recipe from Teeny's Tour of Pie
Hands-on Time: 15 minutes; Chill Time: 1 hour; Total Time 1 hour, 15 minutes
Makes: One 9" double crust or four 5" double crusts
Ingredients:
2 ½ C all-purpose flour
2 teaspoons salt
2 tablespoons granulated sugar
¾ C (1 ½ sticks) unsalted butter, cut into 1" pieces
¼ C (4 tablespoons) cold vegetable shortening
¼ C (4 tablespoons) cold vodka
6 tablespoons cold water, plus extra if needed
In a large bowl (or in my preference, a food processor), mix together the flour, salt and sugar until everything is thoroughly combined. Add the butter and shortening and cut the mixture together using a pastry cutter (or pulsing the food processor) until it forms small pea-size crumbs coated in flour.
Pour the vodka over the dry ingredients a few tablespoons at a time while using a rubber spatula to press the dough together (or once again, pulsing the food processor). Similarly, add the water and continue to press the dough together to form a large ball. The dough should be fairly wet and sticky; if for some reason it seems particularly dry, add a little extra ice water a tablespoon at a time until everything comes together easily. (Be careful to work the dough as little as possible, otherwise the crust may be tough.)
Divide the dough into two equal balls, press each into a 1" disk, wrap each in plastic and refrigerate for at least 1 hour or up to 2 days before rolling out.