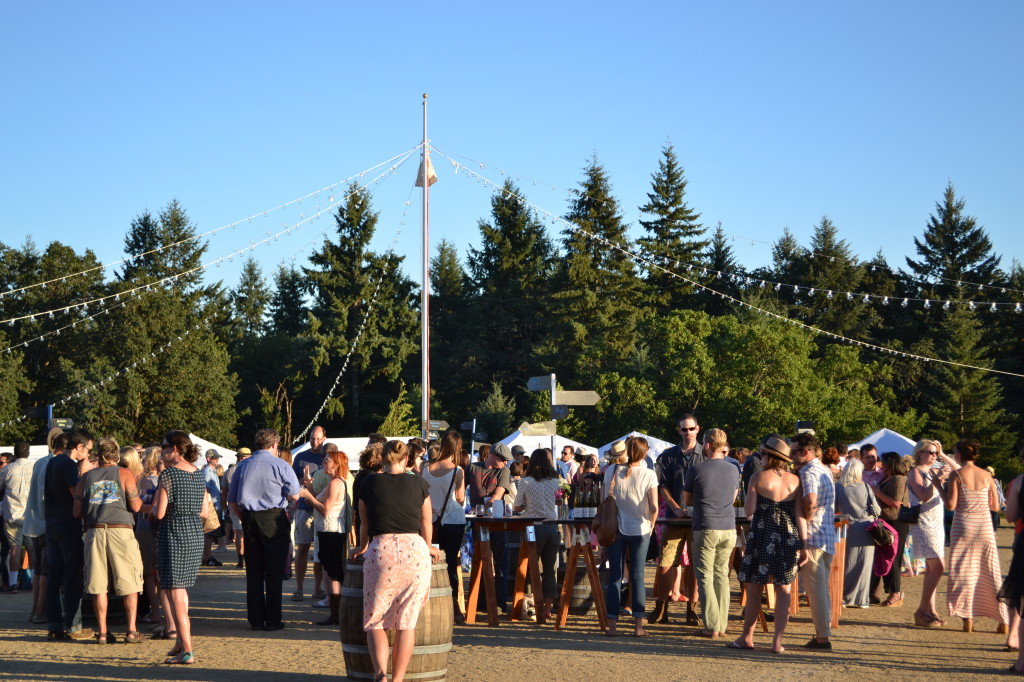 Whenever someone asks me what my favorite food events are, top of my list is definitely Anne Amie Vineyard's Counter Culture. To jump start the International Pinot Noir Celebration, Anne Amie hosts 15-20 local restaurants and 15-20 wineries from around the world. With your pass, you get to eat and drink to your heart (and stomach's) content.
My good friend Lauren and I are making it our end of July tradition. I can't think of a better way to spend an afternoon than with amazing food, great wine and a stunning view of the Willamette Valley.
There was a lot of food. Like a lot, a lot. But don't you worry, I sucked it up and almost everything any way!
Some favorites on the food side:
The wine was all amazing and we now have a long list of other vineyards to visit.
To top off the night, they even had a fire pit, complete with fire dancers.
This guy's outfit was a little outrageous – a skin tight silver leotard. He looked like he was fresh out of Blades of Glory, that ice skating movie with Will Ferrell.
Anne Amie thought of everything. They even, conveniently for us folk up in Portland, arrange a bus to transport you from Portland to their winery so everyone can get home safely. Lauren and I got to chat the whole way down, and enjoy the shenanigans of the party bus on the way back (people were sharing extra wine, singing, attempting to dance – it was definitely a much more entertaining drive home!).
Mark your calendars for next year!