Five years ago today, Brice and I got married!
Holy cow, that is a long time! It really doesn't seem like it was that many years ago! But they do say time flies when you're having fun, right?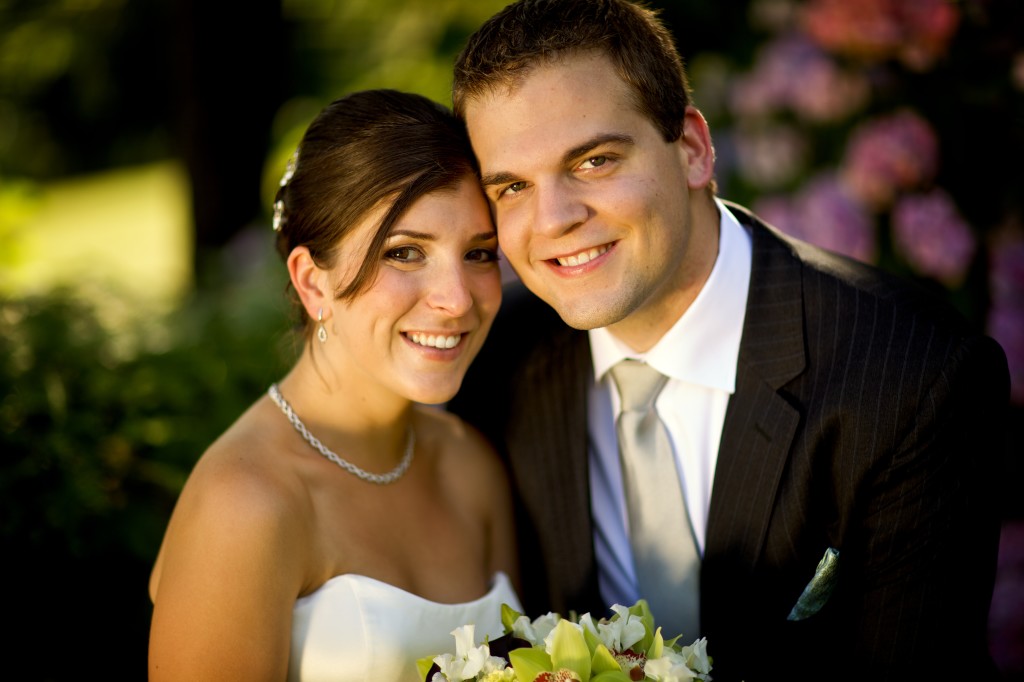 Our wedding was really amazing. We got married at Garden Vineyards, an events-only winery in Hillsboro. It was a gorgeous location and just what we wanted – beautiful, simple, and private.
We had a small group of friends and family – ok, I say it was small because we had about 65 people; Brice on the other hand still says that was huge! But it was so wonderful having all of our favorite people in one place. (Also weird looking back on the guest list and realizing some of the really great friends we've made between then and now weren't there since we didn't even know them yet!)
We wanted our wedding to be like a big, casual dinner party. We wanted people to be able to mingle with everyone and enjoy the space. So there were no set tables and no place settings. Instead, we had bistro tables and outdoor sofas throughout the grounds.
Also really important was the food of course. The Art of Catering did not disappoint. Seriously if you ever need a caterer for an event, I cannot recommend Art of Catering enough. Their food was incredible and they were so well organized and friendly. Five years later, I still remember how wonderful they were to work with and how good the food was. That is definitely a sign of success!
Being the dessert lover that I am, I was adamant that a) we have a delicious cake and b) I get a slice of each flavor. I had heard some people are so frazzled at their wedding that they don't eat or get to try their cake. I was determined that that was not going to be me, so I put one of my friends was in charge of making sure I got all three slices! (I am ridiculous, I know.) We had red velvet, chocolate with raspberry and lemon poppyseed with cream cheese frosting from Beaverton Bakery. That poppyseed cake is truly one of the best things ever.
Once everyone enjoyed the food, we had a blast on the dance floor. We started the dancing with live music from the incredibly talented guitarist, Toshi Onizuka. Then we had a DJ come out for more the typical Journey and Britney Spears tunes. I seriously think I did not leave the dance floor all night long.
Despite some of the chaos of the day and drama associated with the wedding planning (much longer story for another day!), it was so worth it and such a wonderful day.
It is crazy to think it has been five years since then! Brice and I have done a lot of great things together in those few years – bought a condo, changed jobs, traveled all over the world, taken on new hobbies like rock climbing and SCUBA diving. I'm excited to see what the next five years will bring!
To start off Year 6, we are off to Anne Amie's amazing Counter Culture event tonight. And then in a few weeks, we'll be enjoying a relaxing weekend at the Augusta House, a fantastic B&B in Eugene that we've turned into our favorite go-to place. Should be a great way to celebrate!