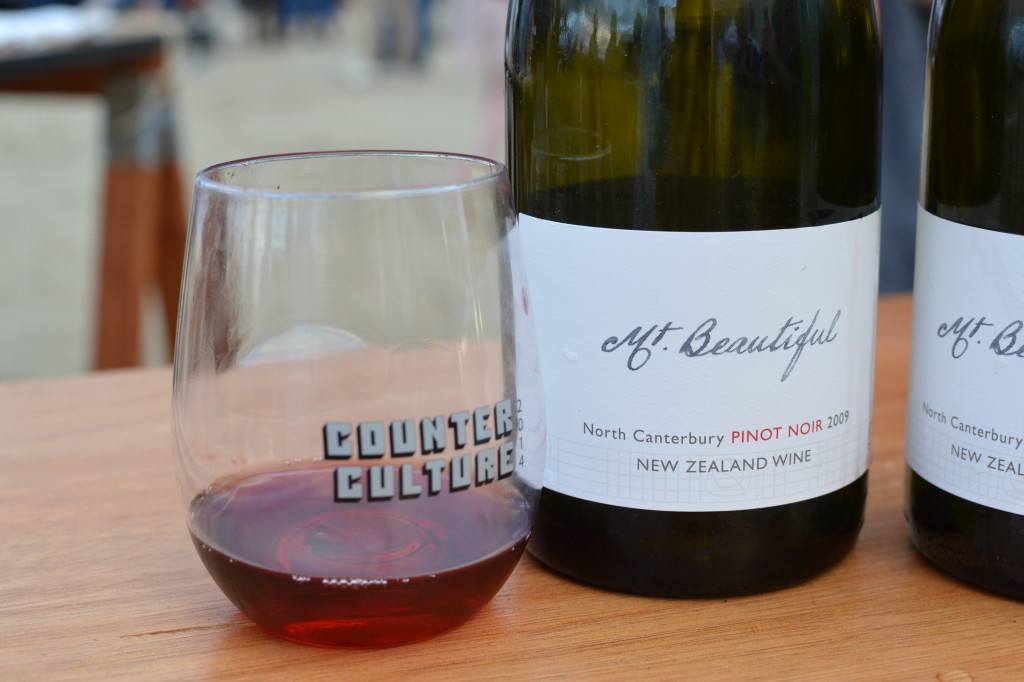 If you live in Portland, then hopefully you are aware of the insane number of high caliber food and drink events throughout the year. We are real spoiled out here in the Rose City. We've got the Oregon Brewer's Fest which took place last weekend, which is one of the biggest beer festivals in the nation. And then Feast Portland in September? SO EXCITED for this four days of food madness. There is nothing else like it.
And then one of my all-time favorite events: Counter Culture hosted by Anne Amie Vineyards. Imagine this: a gorgeous summer evening at a beautiful winery that overlooks the valley; 14 of the best local restaurants; and of course lots of wine from 13 wineries from around the world. While you are enjoying all of the delicious food and drinks, there is music in the background, hammocks to relax in and a giant fire pit when it starts to get chilly.
AKA the best night ever.
I attended this year with Brice to celebrate our anniversary and my Counter Culture partner-in-crime Lauren. Lauren and I have gone to this event for the past three years and it just wouldn't be the same going without her.
We started off our food adventure with a great bay shrimp sandwich from The Country Cat.
Olympic Provisions served up some sausage with an apple slaw. Chef Ben Bettinger cooked up one of his last meals for Imperial (before he moves onto lead Laurelhurst Market) with smoked lamb ribs with chickpea stew, harissa aioli & summer herb salad. Bollywood Theater was there with shrimp and rice in a flavorful spiced sauce (I admit I lost the booklet of all the menu items and can't find the full description for this dish!). Smallwares had a unique and spicy dish of rice cakes with gochujang pork ragu, fennel, cheese, and cured onion.
Of course, Lovely's Fifty-Fifty was the most popular spot at the end of the night as they dished out their delicious ice cream – chamomile almond praline and salted caramel.
My favorites for the night?
The Yakuza Burger, which I completely love. This one was a little different from the regular burger on their regular menu but boy, was it tasty with super high-quality meat, praline bacon and pimento cheese.
Laurelhurst Market's Fried Green Tomatoes. This is now the second event that Laurelhurst Market has totally wow'ed me. At the Taste of the Nation back in April (another fantastic Portland event!), they had this insane mac n cheese. The fried green tomatoes at Counter Culture were beautifully crispy and topped with pork cheek confit and picalilli, a spiced pickled relish.
My favorite wine was this fantastic Pinot Noir from Meristem Wines, a McMinnville winery featuring Willamette Valley grapes. While I was telling the owners, twin brothers Vince and Cheney Vidrine, about how great I thought the wine was, this angry old man standing behind me exclaimed "if you like it so much, maybe you should move on and let other people enjoy it!" I was so shocked a guest at such a nice event would say something like that, I didn't even know how to respond. So I awkwardly moved away from the table, though I wished I had been able to learn more. But hopefully I'll be able to find their wines nearby in the future!
Despite that little snafu, the night was so much fun. There was so much delicious food and such a great atmosphere. It just such a great way to spend a summer evening (ignoring the hangover I admit I had the next day… whoops!).
Plus to make the night even better, there was a photo booth there again this year! Now we have three years' worth of silly photos.