As you are probably aware by now, I was lucky enough to attend nearly all of the Feast events. It was pretty darn amazing.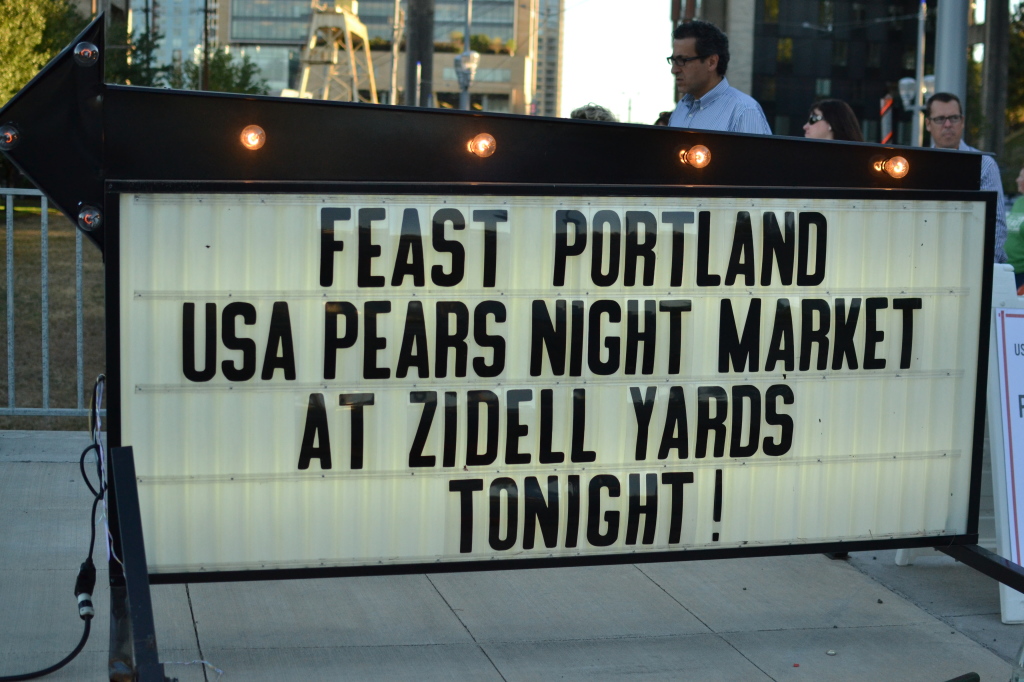 I was asked to be one of their event photographers (check out my Instagram for more photos!), so I was able to go to all of the nighttime marquee events, like Night Market and High Comfort. While High Comfort is the swanky event at the Nines where everyone gets all dressed up to enjoy elevated comfort food, Night Market is much more casual and celebrates street food at its finest.
I had heard from quite a few people that this was going to be one of the best events of the whole weekend, so I was especially excited to attend.
This year Night Market was held at Zidell Yards, which is a really spectacular space next to the OHSU Tram at the South Waterfront. It was a large space, which was much needed as there were an estimated 2,000 people there! Plus it had a gorgeous view of the water, bridges, and beautiful late summer evening sky.
As with all of the Feast events, there were some of the best chefs from Portland and around the country serving their versions of street cuisine.
One of my favorite dishes of the whole night was from Ox. They made killer tacos with huge chunks of fresh crab. I could eat quite a few of those!
I loved the Pintxo de Conejo rabbit loin from Jose Chesa of Ataula.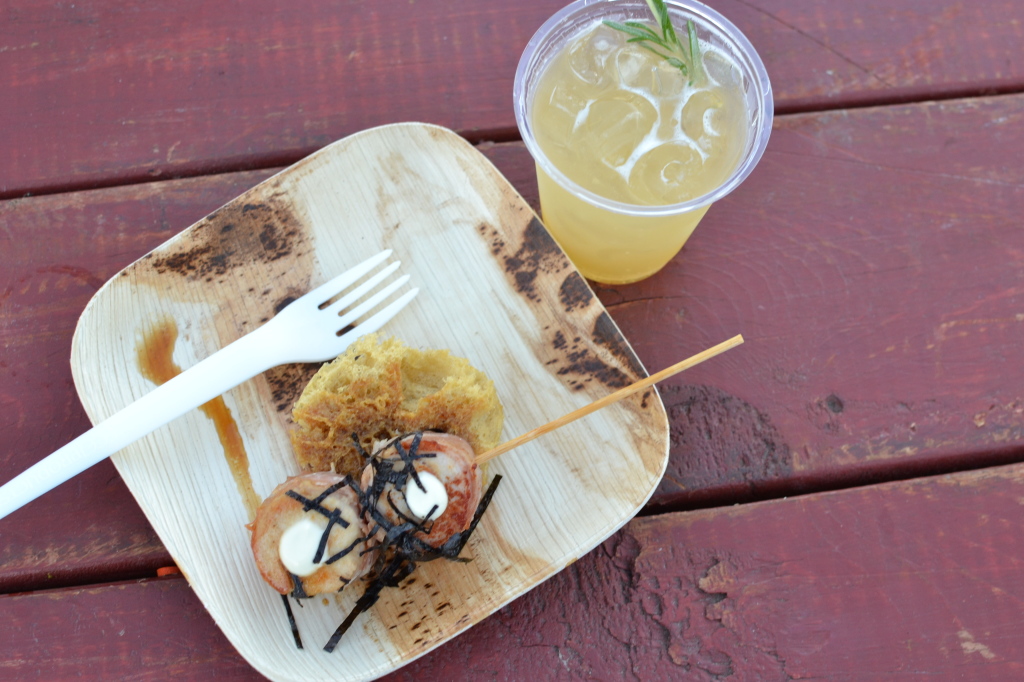 The breakfast dumpling from Lee Anne Wong of Koko Head Cafe in Hawaii.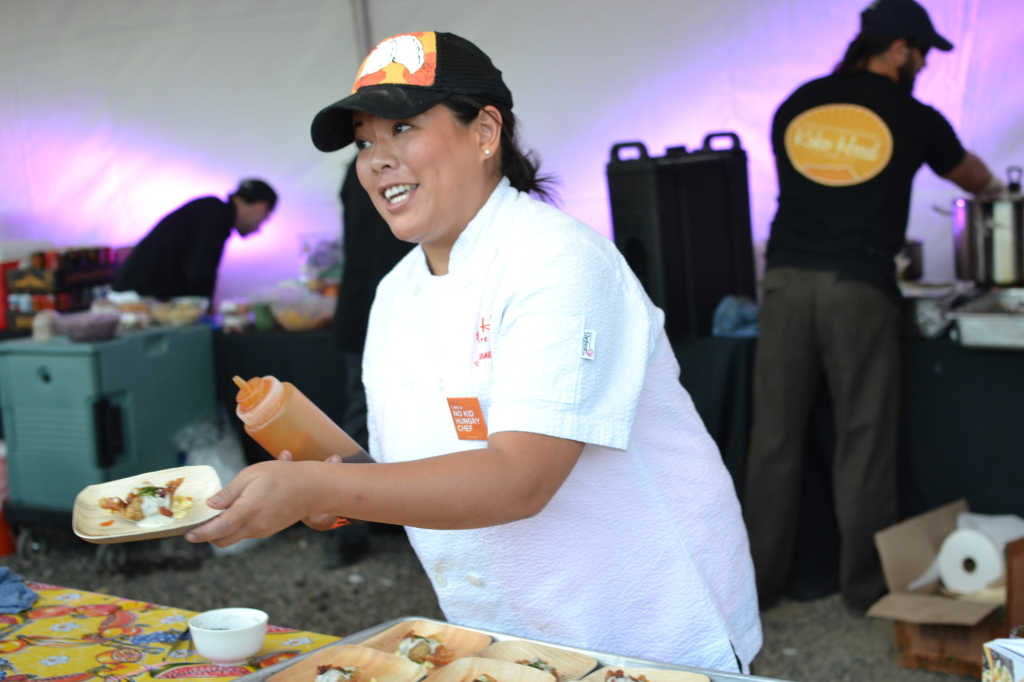 The Pinot Noir Cotton Candy from Jami Curl of QUIN Candy of course (PS – read this fabulous interview of Jami by my good friend Rachel!)
I of course had to get some of Pok Pok's Khao Phat Buu, fried rice and Uchi's Saam Leches, a Thai-inspired Tres Leche cake.
While I can always get Nong's Khao Man Ghai at one of her many food carts, I always love this dish so gladly picked some up that night.
There were also really great drinks being served all night, from the local wineries and breweries to the fresh cocktails being mixed up. I especially liked the Pearly Legal made with Aviation Gin, Widmer Krystal Pear beer, lemon juice, honey syrup, Martinelli's Apple Cider and rosemary. It was a delicious, flavorful, not too sweet cocktail.
If guests needed a break from the chaos of the food, there were plenty of picnic benches, and even fire dancers providing more entertainment towards the end of the night!
This was definitely one of my favorite events! Be sure to save the date for next year, since Night Market does sell out quickly!