Ok, ok, I know there have been a lot of Feast posts lately. But seriously, that event was way too amazing not to share. It was four days of amazing food, delicious drinks, fun events and seeing all sorts of foodie celebrities.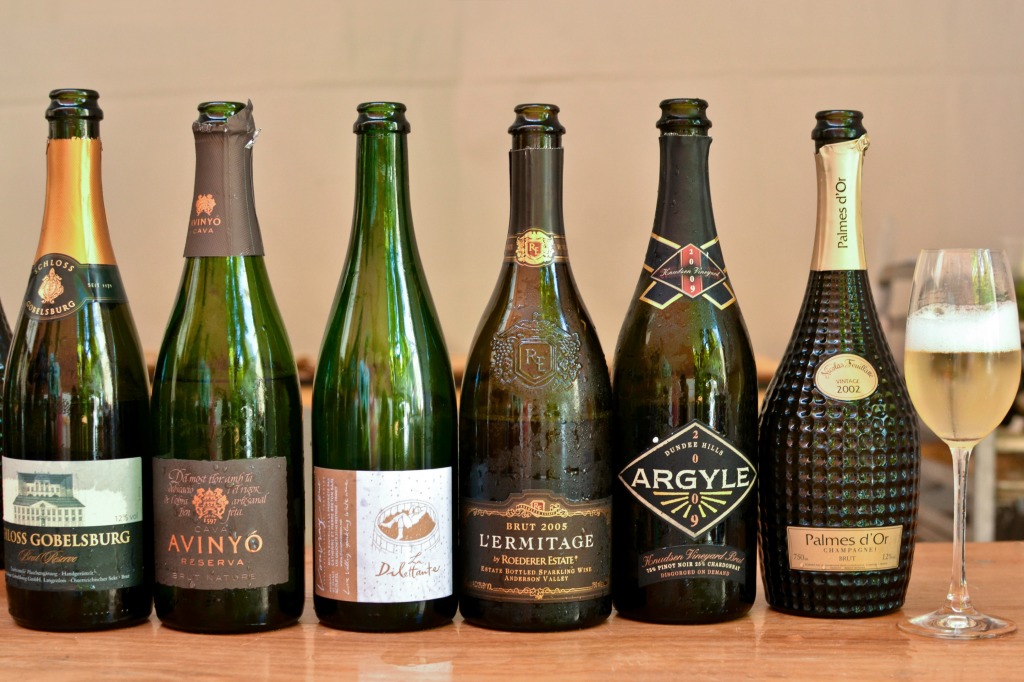 I am such a big food nerd that I get super excited every time I see folks like Gabi Denton of the acclaimed Ox to Bon Appetit magazine's Restaurant and Drinks Editor Andrew Knowlton, and anyone in between. Seriously, so so cool to me.  I imagine this would be what someone who loves fashion would feel like if they got to go to Fashion Week or if a movie buff got to go to the Oscars.
Because I have been asked quite a bit about my favorite parts of Feast, here are my highlights:
Favorite Memories:
#1) Meeting Hugh Acheson (chef owner of Empire State South and judge on Top Chef). Seriously, such a nice and funny guy. We even talked about my trip to Japan. So cool.
#2) Attending several of the Tasting Panels, including Let's Get Lei'ed, about tiki cocktails. The panelists were so fun, knowledgeable and engaging. And Andrew Knowlton moderating most of the panels was awesome. He is hysterical.
#3) Going to crazy after-parties, like one at Coopers Hall that included the incredible Tillamook make-your-own ice cream sundae bar, the gorgeous Feast cake made by Alissa Frice, and of course a real (like really real) tattoo artist on site.
#4) Hanging out with my amazing group of friends I've made through blogging. Between strategizing how to best manage the lines, karaoke bussing it all over town, chatting about our favorite dishes and party hopping across town, I had the best time with my fellow bloggers and the work-hard-play-hard group from Little Green Pickle. These ladies are all such a blast.
#5) Acting all VIP. With my Media pass, not only did I get to attend nearly everything, I also got to skip lines and enjoy things like the beautiful "Yahoo Media Lounge." I'm not going to lie to you, it was pretty awesome 🙂
Favorite Food Dishes:
#1) That insane PB&J from Salt & Straw at Sandwich Invitational. I really wouldn't mind that right now. Or always.
#2) The crab nachos from Ox at Night Market. (Read more about Night Market on my other blog post!)
#3) The fried chicken topped with Bee Local honey from Imperial at High Comfort. This is now on their lunch menu! I definitely need to plan a lunch to Imperial ASAP.
#4) Fun, creative and delicious Kimchi Fried Rice from Eggslut at Brunch Village. That was well worth the wait.
#5) Brisket tacos from Franklin BBQ at Brunch Village. We chose not to wait in line for this BBQ joint when we were in Austin last year so I was even more excited that I got to experience it at Feast. It definitely lived up to the hype. Incredibly moist and flavorful brisket served on light tortillas.
#6) Pain Perdu from Kristen Murray of Maurice at High Comfort. With a sweet pound cake topped with tomatoes and fennel, it was part dessert, part savory, and 100% fabulous.
#7) Chocolate Whiskey Cake with Hazelnuts and Salted Caramel Ice Cream from Carrie Merrill of Urban Farmer at Dessert for Dinner. I mean really, this was just rich, decadent chocolate, which I can never say no to. (Read more about Dessert for Dinner here!)
#8) Roasted honey panna cotta with brandy roasted pears and pear wood smoked bacon by Ben Bettinger of Laurelhurst Market at the really fun USA Pears "pop up" at Grand Bounty Tasting.
Favorite Events:
Now what would I recommend you attend for next year?
I truly loved everything. I really am not just saying that! The marquee events are fantastic since you can experience so much food from so many outstanding chefs. The classes and tasting panels are great if you want to get in some education. And the dinner series are perfect if you want a more intimate setting.
But if you need to narrow it down, here are so favorites that I would say you really should mark on your calendar:
Night Market: seriously, such a great evening. The ambiance is wonderful, the food is creative and delicious, and you just can't complain with spending a fabulous late summer evening outside with all-inclusive food and drink!
Brunch Village: I loved this event (even though admittedly I was so full and hungover to fully appreciate it!). It was casual and fun, plus there was an insane Bloody Mary bar this year! And who in this city doesn't love brunch?! Especially since this event is slightly cheaper than some of the other marquee events, it sells out fast so be on the lookout when tickets go on sale next year.
Tasting Panels: these were really fun. If you're interested in learning (rather than just eating and drinking!), this is a great way to do it. You get to enjoy delicious drinks or food and hear from industry experts. The Feast team does a great job selecting some of the top people who are knowledgeable and engaging.