Hello Bakery Bingo Readers!
I am honored to be able to guest post for Erin, while she is exploring Asia. You can normally find me over at Love, Rachel. I blog about Portland and my life in it- with my amazing friends and curious kitten. I would love for you to follow along! When I sat down and thought of what would be a great post for Bakery Bingo, I went with the obvious- a bakery. My bakery experience is a little different than Erin. I tend to lean towards the savory bakery treats.
There is a darling spot in my neighborhood- Jola Café. One morning I strolled on down to create this post.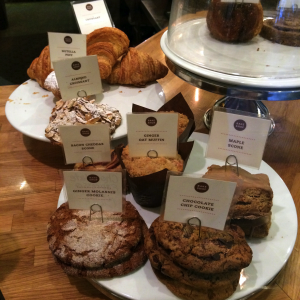 They do have some sweet treats, but that isn't what I come here for…
I usually get a cappuccino as well. Look how pretty this is!
Here is the big prize. The bagel with smoked salmon. THIS IS AMAZING.
There is so much salmon it is unbelievable. I've had a fair share of bagel and lox in my day, this takes the cake.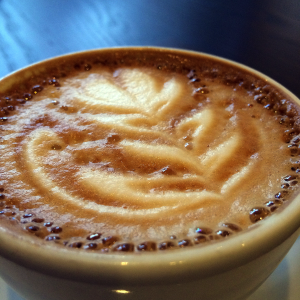 You need to try this! Get over to Jola Café!
Jola Café
5915 SW Corbett Ave, Portland, OR 97239
Open 6am – 7pm everyday
Love, Rachel xo