Eesh, another month down. July was a fun-filled, jam-packed month with a trip to Seattle and Victoria to celebrate our 6th anniversary, friends in town and even a Crossfit competition in there. Here were some of my favorite food finds that rounded out the month.
What were you up to this past month? Find any new restaurants or try anything good?
Perfect spot for lunch or happy hour: Marmo
This has quickly become one of my new favorite places for lunch downtown. I love the casual, yet modern vibe. Their house baked focaccia, both the seasonal fruit filled version and their regular version, are both incredible.
My favorite dish has been the Potato and Prawn Salad, tossed in a pesto sauce with crispy croutons.
Brunch time: Levant
Ever since Marlynn posted this incredible photo of the lemon pistachio rolls from Levant, I've been dying to go (also featured on our last #ThursdayToursPDX edition!). They lived up to the hype. Also good were the halva croissants and the green shakshuka egg dish. It's a fun space, great Israeli-inspired food, creative cocktails, and better yet, they take reservations!
My new obsession: Cheese & Crack
Cheese, wine, home made biscuits AND ice cream?! I really don't know what else you need. My dear friend Karli has sadly moved up to Seattle, but for her going away shebang, we went to Cheese & Crack. It did not disappoint. The cheese plates are a little small for the price, but it's loaded up with amazing things like bruleed brie, freshly baked butter crackers, olives, honey glazed peaches, and chocolate ganache (!).
Ah, and their soft serve ice cream?! The sundae maybe changed my life. Vanilla soft serve, chocolate ganache, cinammon butter cracker crumble, and torched marshmallow. Insane. Pretty much all of it is made in-house as well. I can't wait to go back in for breakfast to enjoy one of their housemade biscuits with egg, herbs, cheese and tomato jam.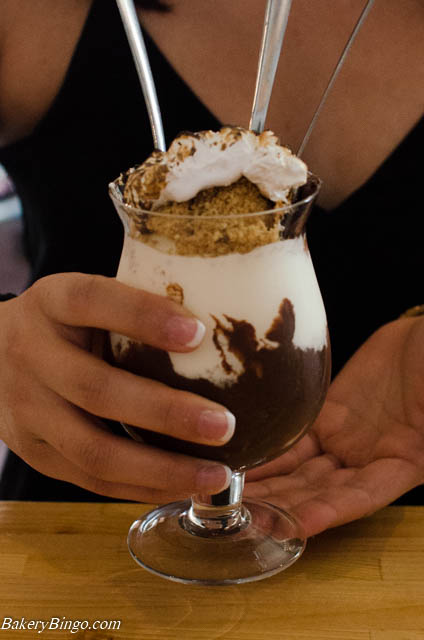 Victoria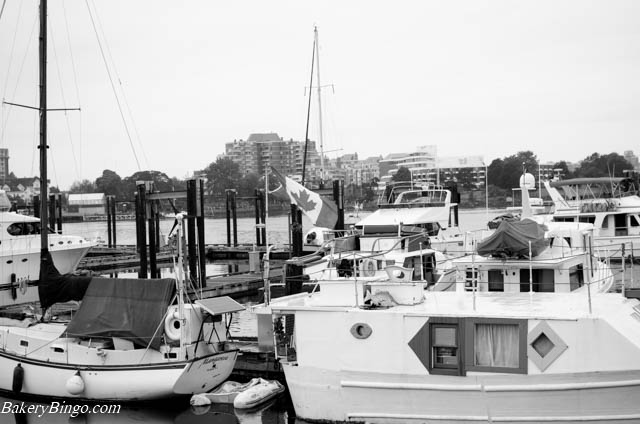 Eats: Rebar
We passed by this place on a search for lunch, between the hoppin' vibe and the awesome looking dessert case, I was immediately sold. Once I peaked at the delicious sounding menu, I realized it just so happened to be one of the few vegan restaurants in Victoria. I was excited about the extensive list of unique veggie burgers, salads, and sandwiches. Everything was great, but the winner was definitely the Mushroom and Swiss Cheese Walnut Burger Brice got. "It tastes like Thanksgiving stuffing." I'd drive the 7 hours back to Victoria just for that.
Treats: Fol Epi
Seriously I think I would have gone there about 10 more times if I had the time. I love that this bakery mills their own flour, turning out incredible pastries and breads. Their sandwiches were top notch, we enjoyed some great iced tea and a latte from the coffee shop next door, and the view of the water from tables out front was lovely. And the plum apricot tart? So good!
Drinks: Sea Cider
Brice and I love cider and have enjoyed what Sea Cider sampled at the Cider Fest back in June, so we were especially excited to check out their tasting room. Unfortunately they had had a super busy day so most of their ciders were gone by the time we arrived, but we still had a fun time. It was like wine tasting but with cider. We shared a flight of 9 ciders and even a couple cider cocktails (like cider + whiskey + juice!), while looking out at their gorgeous view of apple trees.