What in the world is going on?! I feel like I had just written my May Recap and then here we are with June come and gone already. Crazy! I love doing these posts so I can reminisce and appreciate all of the fun things I've been able to do, rather than it just being a blur. And hopefully these posts give you some ideas of things to do yourself.
Summer has already been jampacked with events and activities, so here are just a few highlights from the month. What have you been up to this summer so far?!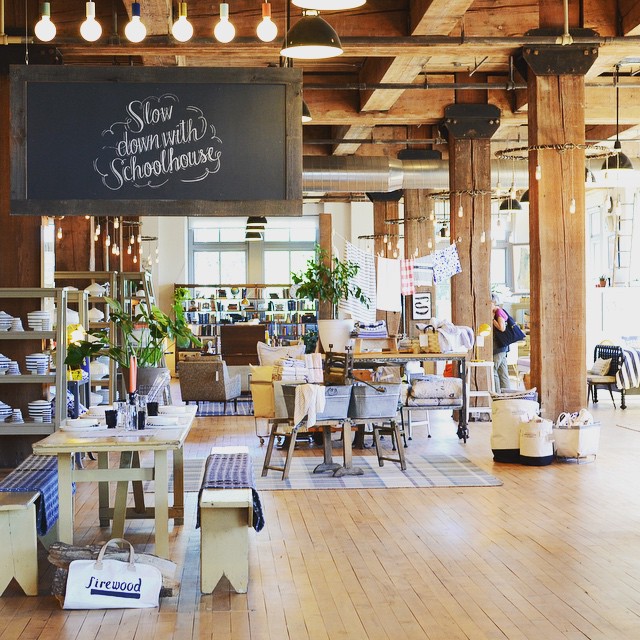 I finally checked out Schoolhouse Electric and the Ristretto Roasters there. I feel guilty saying that was my first time there after living about 1/2 mile away for 8 years but better late than never, right? What an awesome space. I would like to buy everything in there. And the adjoining cafe was great with a lot of space and Bakeshop treats. I checked it all out with the incredibly sweet Lee of Zomato, a cool food and drink app. I definitely plan to go back for both house shopping and more coffee chats.
Hooray for random days off! I took a week off for a little staycation that included all sorts of good adventures outside like hikes up Dog Mountain and the intense Mt Defiance and playing on the ropes course out at Tree To Tree Adventure Park. If you haven't been there, go set up some time. It is scary at times, but all around so, so fun!
Getting in some more home cooking. I'm newly obsessed with blogger Minimalist Baker. Her recipes are all fantastic, healthy and delicious. I made her PB&J Pie with coconut whipped cream for Memorial Day, oh man was it good. On the savory side, these Samosa Potato Cakes with Green Chutney were awesome. The chutney especially I could eat on everything.
New Forktown Food Tour on SE Division. This street is seriously "Restaurant Row" and now Portland's best food tour company has a tour over there in addition to their westside and North Portland tours! I got to join in on a test run for a lot of good food and chatting with fun new folks. More about this tour coming soon but check out Forktown's website for more info in the meantime!
Brice and I drove some really fast cars. For Brice's birthday a while back, my generous parents got us tickets to MotorSport Labs, which is doing an event at Portland International Raceway where you can drive around a Lamborghini or Ferrari. The day finally came in June. Brice was beyond excited, I was pretty nervous. Driving fast never really has had an appeal to me. Plus I was kind of afraid I'd ruin this $250K car. Yikes. But it turned out to be SO MUCH FUN. Seriously I had a blast. They have a few more dates this summer and a great GroupOn deal if you're interested or need a good present!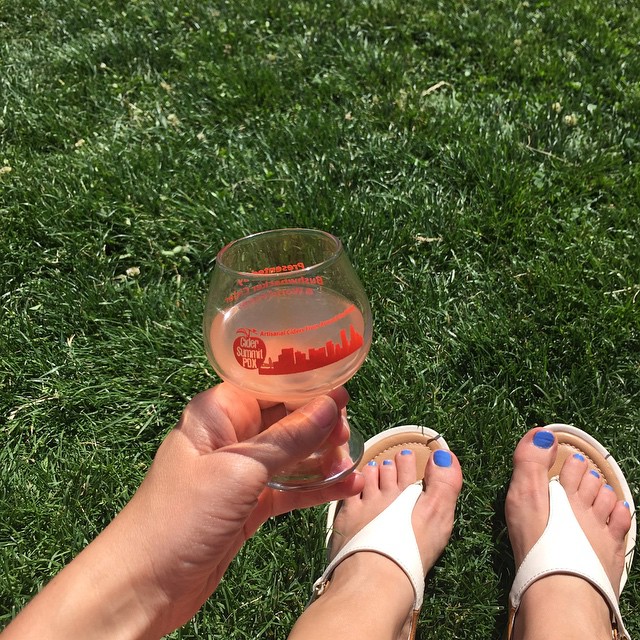 Cider Fest! I had a great day in the sun with some of my favorite people at the annual Cider Summit, conveniently located across the street from me at the Fields Park. I'm really into ciders so this is my kind of beer fest. With over 150 ciders at the event, I obviously wasn't able to try all of them but I loved being able to try so many. But we had some really great ones and look forward to stopping by a few of the cideries on our way to Victoria in a few weeks for our next vacation, including Sea Cider and FinnRiver. Do you also love cider or want to try some to see what the new hype is all about? Check Bushwhacker Cider on SE Powell for a huge selection!
Knife sharpening class at Portland Knife House. One of my 2015 goals was to learn how to sharpen my own knives. I found this class at the recently opened Portland Knife House on SE Belmont and was so excited. I got my mom to come with and we learned all about whet stones. I'm still pretty terrible at it, but am looking forward to practicing and hopefully getting good enough to sharpen my whole knives some day. The class was excellent and I highly recommend it if that's on your list too.
Such good bruschetta from Shift Drinks. I recently checked out this new bar on SW 12th & Morrison for the Portland Culinary Alliance's monthly networking happy hour. It is a nice bright space with big windows and a nice menu of wine and cocktails. But hands down, the winner is their bruschetta. We sampled both the Oyster Mushroom with English pea salsa verde and the Paamb Tomaquet with loads of garlic, fresh tomato and sea salt, both served on top of crispy fresh bread. Oh man. I could eat that all day.
Be sure to follow along on Instagram via @bakery_bingo as well to follow along with more adventures!