Well, it's official. Fall (or winter even?!) is here. Rain, gusty winds, dreary skies. It's all here now. But on the plus side, that also means curling up on the couch, watching a movie and drinking some warm beverages is also here! And yes, I am in fact doing that now as I type up this post. I've got Entourage on the screen, the fireplace turned on and a big mug of Mexican Drinking Chocolate. Especially as it is pouring down rain outside, I'm excited to be on this side of the window.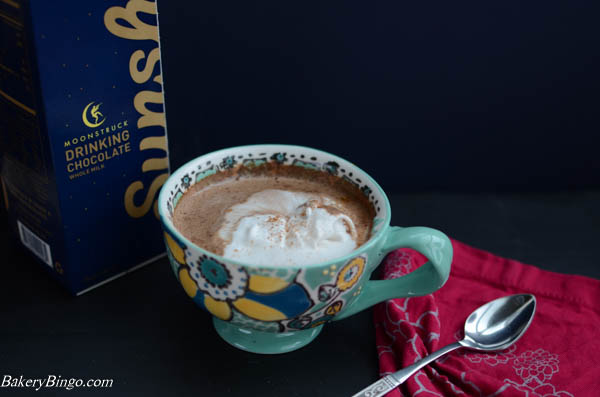 In my cup today is a rich, delicious drinking chocolate, bringing together two awesome Portland companies, Sunshine Dairy and Moonstruck Chocolate. While kind of like regular chocolate milk, this thicker, European-based version is made with real chocolate ganache and whole milk, instead of just cocoa powder. It is super decadent and flavorful, using the same chocolate and cocoa liquor that Moonstruck uses in its killer truffles.
It is perfect on its own. Brice wanted me to tell you all that he likes it best out of the carton, standing in front of the refrigerator like a teenager. Me on the either hand, I like it warmed up and hit of spices. I went with Mayan flavors, cinnamon, nutmeg and a kick from cayenne pepper. It is creamy, chocolatey, lightly spicy and perfect for a chilly afternoon when you need a sweet pick-me-up.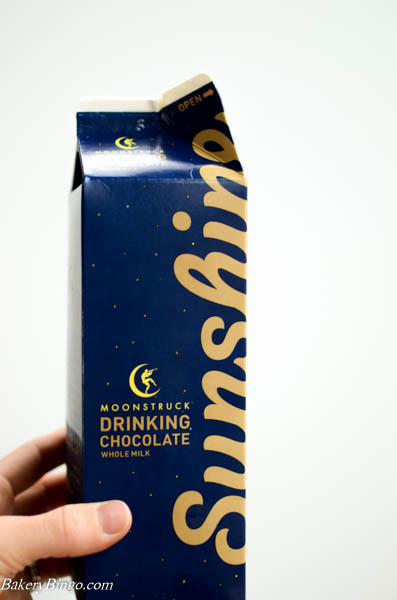 Pick up your own pint or quart at a lot of local stores like Whole Foods, New Seasons, Zupan's and Fred Meyer.
Mayan Drinking Chocolate
Yield: 1 cup
8oz Moonstruck Drinking Chocolate
1/2 teaspoon cinnamon
1/4 teaspoon nutmeg
Dash of cayenne pepper to taste (optional)
1. Add drinking chocolate and spices into a saucepan.
2. Heat over medium heat until warm. Whisk consistently until combined and to ensure the milk doesn't burn.
You can also just heat in a microwaveable mug for about 2 minutes on high if you'd rather go that route. Just make sure that you stir to make sure all of the spices are combined before serving.
3. Top with whipped cream and sprinkle with cinnamon.
I went with this fun new SO Delicious Dairy-Free Coconut Whipped Cream because a) I fully admit I was too lazy to make my own even though it is really easy; and b) I am obsessed with anything coconut right now. This was really tasty, only 25 calories in 2 tablespoons and only had a hint of coconut.
—
Note: I did receive a complimentary pint of this Drinking Chocolate but all opinions are my own (and Brice's!). This stuff is real tasty, for reals.