Hey yo! Happy November! (And happy birthday to my dad! 😉 )
October was another fun-packed month. Here's the recap of my favorite outings, events and new restaurants I got to hit up!
The Wedge Cheese Fest. Brice has gotten really into learning about cheese so we were both super excited to check out The Wedge, an annual cheese fest at Green Dragon, which features tons of cheeses made right here in the PNW. It was so interesting and fun talking to the cheesemakers, hearing about their process and of course sampling the cheese!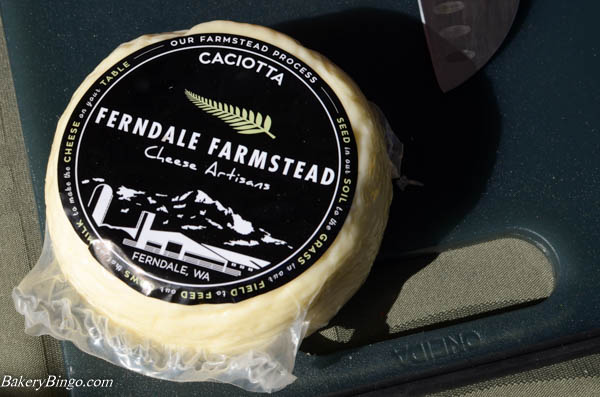 I also tried the first kombucha I've ever liked. Usually they are too sour and just weird tasting for my liking. I didn't get why it was a thing. Then I tried the Pink Lady Apple from Health-Ade. It is kind of like hard cider – perhaps that's why I liked it! Are you into kombucha? Any others you like?
Coopers Hall Wine Bar. This urban winery/tap room is nearly always booked up with private events (it is an amazing place and would be an excellent wedding venue!) but if you can make it on a night they are open to the public, go! It is beautiful, has tons of wine on tap (yes! you read that correctly!) and some seriously tasty food, like these lightly fried shishito peppers.
Kiva Tea Spa. I've gotten really into this space lately. It is kind of hippy with it being part cafe and part spa. I love getting their tea lattes, acai bowls and their savory options like the Breakfast Bowl with sauteed spinach over rice and topped with ginger, scallion, eggs and a spicy sweet chili sauce.
Soup Swap. My hostess-with-the-mostess friend Meredith hosted a super fun soup swap. Quick lowdown: the 8 attendees all made our favorite soup that was freezeable and individually packaged. After drinking some spiked cider and chatting, we all swapped soup taking one of each home. I'll say it's been excellent having the reserve soup on hand, especially last night when I was both too lazy to cook and had a craving for soup. Want to host your own? Read more over at Martha Chartreuse!
#SupperClubPDX Bar Crawl Edition: For our October edition of our supper club, where we go around trying new restaurants, we went on a little crawl of SE Division. We hit up lots of excellent places that I hadn't been to before. We started at SE Wine Collective for some beautiful Helioterra Melon de Bourgogne wine, and an incredible dish of delicata squash tossed in harissa spice, pomegranate seeds and fresh feta. I have definitely decided that needs to be recreated at home. I love the vibe of the urban winery and the friendly, welcoming staff.
Our second stop was the divey but fun Victory Bar. Followed by fabulous brussel sprout-topped pizza, cider and shuffle board at Sunshine Tavern. I've had that on my list for so long, it was awesome finally checking it out. I didn't realize how casual it was, and was so impressed. I'll definitely be back! Lastly, we hit up Richmond Bar, which was a nice space though perhaps not as good for our noisy, rambunctious group at that point in the night!
How was your October?! Cheers to another great month!