Coming soon to 1401 SW Yamhill & 14th • www.palacecakes.com • 971.202.6845
Support their Kickstarter campaign!
Having grown up just south of Portland, I'm lucky enough to have my parents live nearby. My mom and I try to get together for lunch about once a week and most often, as Sherwood doesn't have that many great places to eat, she does the driving instead and comes to me! It doesn't seem to matter if we are near Pioneer Square or in the Pearl District, if we are anywhere in the downtown vicinity, she makes a detour to Two Tarts Bakery to pick up some cookies on her way home.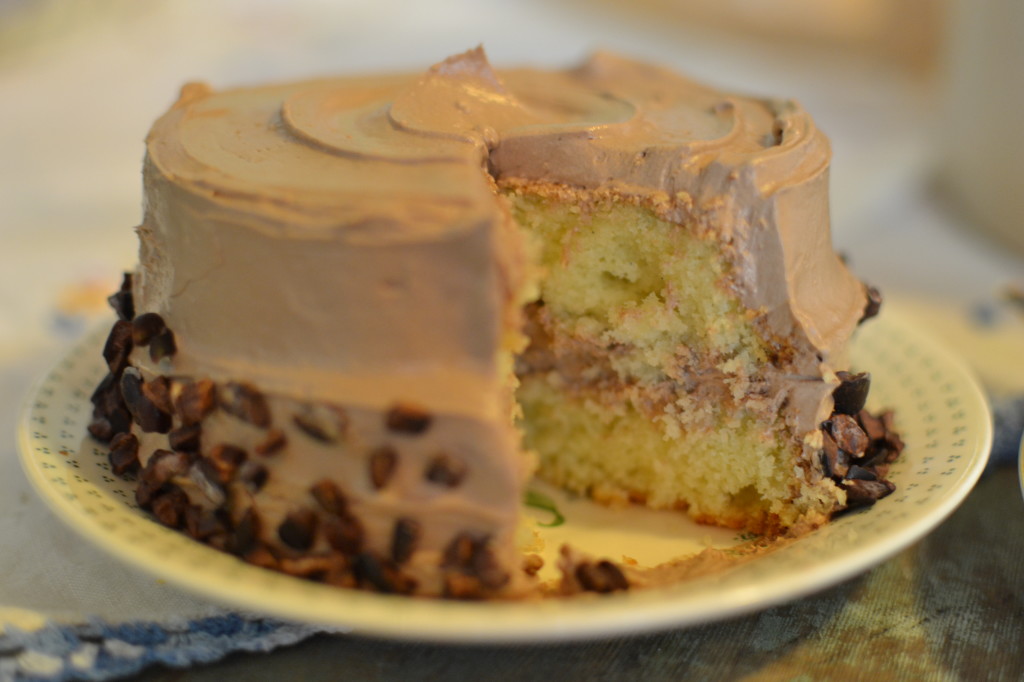 I definitely inherited my sweet tooth from my mom. I can't seem to remember a dinner growing up that didn't have a dessert component, even if it was just simple sliced watermelon. And now obviously with this blog, I clearly still love eating some sugary treats. So I definitely enjoy when my mom wants to make a stopover at Two Tarts, especially since I love their mini cookies.
Their Fleur de Sel Chocolate Chip Cookies are some of my favorite – crispy edges, soft center, loaded up with chocolate and sprinkled with some fine sea salt. I just tried their Mint Macaron and fell in love. These fluffy cookies were not overly sweet, had a pure mint flavor and were balanced by a rich chocolate buttercream filling. Plus all of their cookies are the perfect size to either just get one when you really need some sugar but don't want to have too much, or if you are feeling indecisive and want to try 3 or 4 flavors.
With this focus on high quality, delicious products, I was incredibly excited when I saw that owner Elizabeth Beekley was opening a new cake shop called Palace Cakes. Last week, I got to sit down with Elizabeth and Juli Baley, who will be in charge of the front of the house and orders, and learn more about Palace Cakes.
First off, these two are awesome. I definitely came home and told Brice I'd love to be real-life friends with them. Funny, warm, down to earth, really good people. (Want more proof? Seriously, I'm obsessed with this page on the Two Tarts website.)
How did the idea for Palace Cakes get started?
Elizabeth and Juli were craving a slice of yellow cake with chocolate icing one night and realized that there was no place in town to get one. Sure, you can go to Albertson's or some other grocery store, but they wanted a high-quality, well-crafted piece of cake (duh). So they took it upon themselves to bring the Rose City more delicious cakes.
I got the luxury of sampling the "cake that started it all" – the mini two-tiered cake was moist, lightly sweet and man oh man, that light and fluffy chocolate buttercream frosting was incredible. I especially loved the cacao nibs that added both for a fun decoration on the outside of the cake and a really great texture.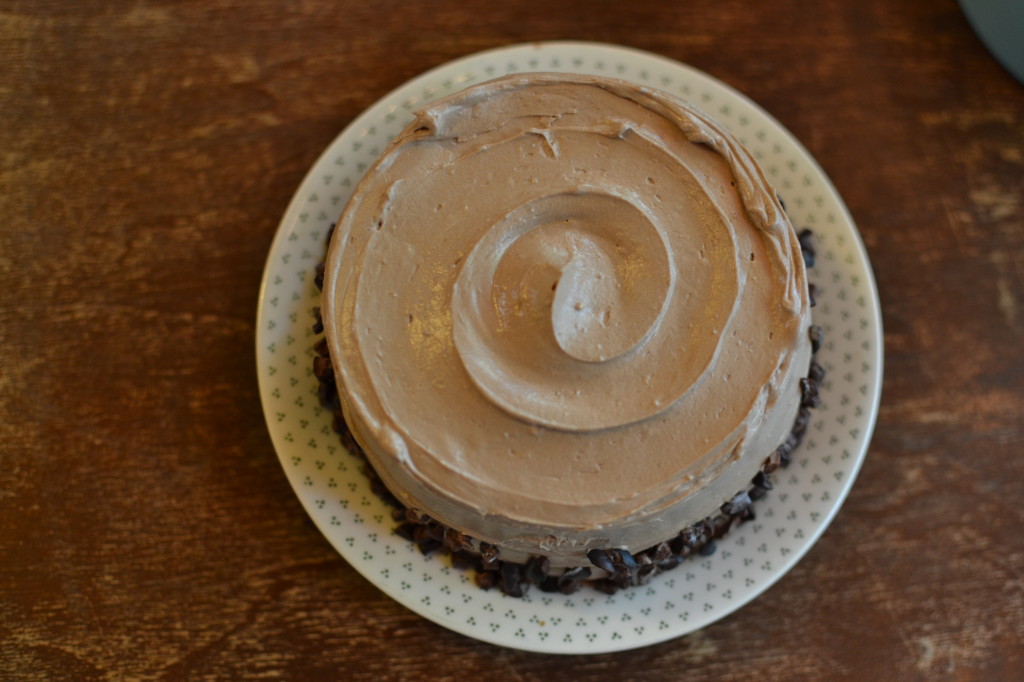 What is going to make Palace Cakes different?
Their focus on seasonality and local, top notch ingredients. In Portland especially, it seems to me that most people want that and Palace Cakes is definitely going to deliver on that promise. Elizabeth said that using the best ingredients is the foundation of making great cakes. Being in the Northwest, they are able to source most of their ingredients from nearby, like their pasture-raised eggs which come from Provenance Farms, a small farm in Philomath or the Cremerie Classique Butter from Larsen's Creamery in Oregon City.
Elizabeth wants to make sure that everything they are making is also seasonal. Right now, with early summer, you'll start to see rhubarb cakes or mint buttercream on their menu. "If you want a strawberry cake for your wedding in February, we will not be the bakery for you."
Their cakes are beautiful and elegant but not over the top, truly perfect for whatever occasion.
What are your favorite cakes?
Juli kept talking about the carrot cake which is made not with shredded carrots, but with the carrots cooked down and pureed, making the cake moist and infused with a carrot flavor. As a huge fan of carrot cake, I can't wait to try this variation. Elizabeth, who admits to not being much of a sugar fan after owning a bakery almost ten years, still says that she is really proud of the Coconut Cream Cake. This cake is a serious labor-intensive show of love – they make their own coconut milk to create the chiffon cake and coconut cream. If you like coconut, this is the cake for you.
What is the new space going to be like?
With the goal of opening this summer, the corner shop will be bright and airy with lots of windows. They will have about 10 seats so guests can enjoy their cake there or to go. Not just whole cakes for weddings or parties, they will also have cake-by-the-slice available so you don't need a special occasion to get your cake fix. Located in the West End neighborhood of downtown, their plan is to be open early, serving "breakfast cakes" in the morning and close late so you can swing by after a show at the Schnitz. To make the experience complete, you'll also be able to get housemade sodas, ice creams and coffee.
Support Palaces Cakes via their Kickstarter campaign
Elizabeth and Juli loved the idea of getting the community involved early on for Palace Cakes. Through their crowdfunding campaign, they will get additional help with all of the renovations for the new space. For donating, you'll even get some cake once they open!
Can't wait for cake?
You can place orders now! Just give them 48 hours and they'll make you a stunning cake for your event.
Go visit their sister bakery, Two Tarts!
Don't worry, the cookie shop isn't going anywhere (I had to confirm). The two bakeries will be separate entities but both will be there to serve you in your hour of sugar need.
2309 NW Kearney & 23rd • tartnation.wordpress.com • 503.312.9522
Hours: Tues-Sat 10:30am-6pm, Sun 12-5pm