I'm currently writing this blog post from 30,000 feet up, while flying back from a day trip to Arizona. Yes, you read that right, I hopped on the plane bright and early at 6:15am and then went back to the airport at 2:45, getting home about 8pm. Definitely a quick day of meetings but long day overall. That is just the perks of the new gig!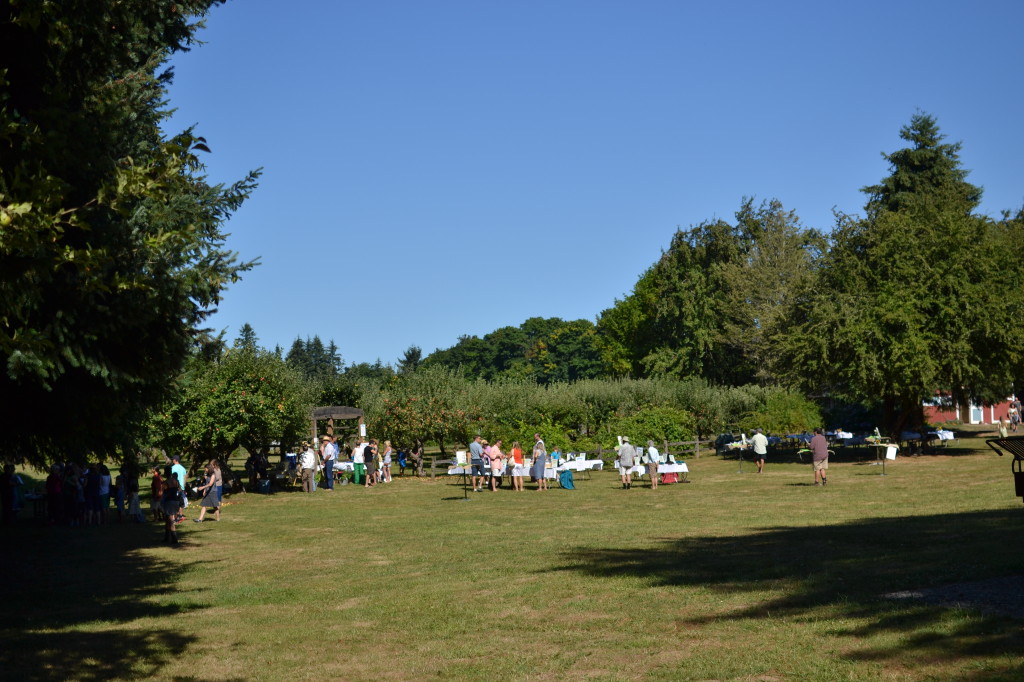 Overall the new job is going well, though keeping me busy for sure. Hence some of the delayed posts, plus I've been working with Bobbi of Ready to Blog Designs on this awesome new layout for Bakery Bingo!
I'm a big fan of how it turned out! I'm loving the photo collage at the top from recent posts, my most recent Instagram pics and Tweets (do you follow me on IG or Twitter yet?!), and a really great Reviews page. Hopefully you guys like it too and are finding it to be a little easier to navigate!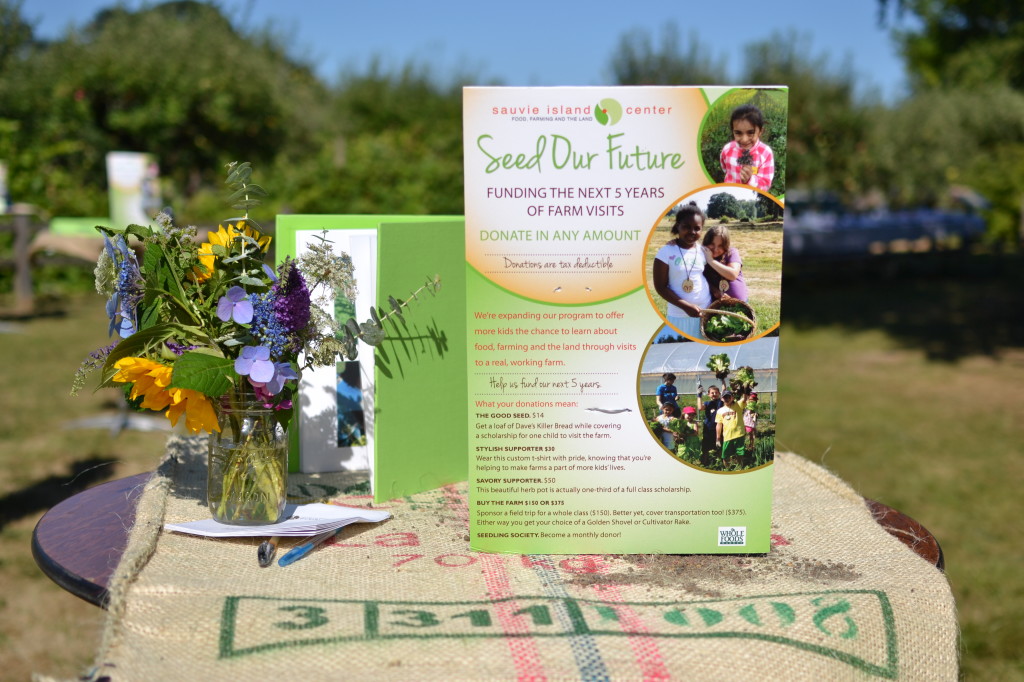 But of course being busy with all of this stuff doesn't stop me from all my other hobbies like working with the Sauvie Island Center. As I've mentioned a few times on here in the past, SIC is a really wonderful organization that teaches kids about food, farming and the land through field trips and summer camps out to our plot of land on the Sauvie Island Organics farm. I love the idea of helping children understand where their food comes from, that vegetables can taste good, and encouraging them to get outside.
Two weeks ago we had our big summer event and fundraiser, the 6th Annual Barn Dance. It is a really fun evening of delicious food and great music out on the farm. True to our mission, this is a family friendly affair so there are a lot of activities for kids, like a scavenger hunt and even square dancing! Most families bring their blankets and just set up as a fun picnic.
Brice and I invited a few of our friends this year and chose to do the Barn Dance table-service style. We had a beautifully set table and food delivered to us! Very VIP, I know 🙂
The food was prepared by Chef Aaron Dionne, who has been a huge supporter of SIC over the years. He made all of us guests an incredible and giant meal of roasted chicken, lots of sides and salad featuring lettuce from the Sauvie Island Organics farm. Some of my favorite dishes were the creamy Mac n Cheese and this fresh New Potatoes with Mint and Onion, which was perfect for a really hot summer day.
Chef Aaron has been recently working on opening his own restaurant, New American. They will feature ready-to-eat meals to enjoy there or at home. They are currently in the renovation phase in the space where Mextiza was previously in North Portland. His food is delicious so definitely go check it out once they open (hopefully in mid-September).
For dessert at the Barn Dance, we got two cakes that night – and yes, I definitely had a slice of both – a summery coconut cake and a rich chocolate cake. They were made by Chef Aaron's talented wife, Faith. She is a former pastry chef and now owns Bees & Beans, an amazing small-batch candy bar company. Seriously if you haven't ever had one, go do yourself a favor and pick one up now; they are so, so good! Faith will also be making the desserts for New American, so you'll definitely have to pick up a treat there as well.
When we weren't stuffing our faces with all that delicious food, there were tours of the farm and also a silent auction with lots of great products, like an autographed copy of Diane Morgan's James Beard award winning cookbook, Roots, or a Bread of the Month subscription to Grand Central Bakery! I really wanted that one, but Brice said that was too much bread… but pretty sure we go there at least monthly despite his thinking otherwise.
One thing I did bid on however was the Dobbes Family Estate private wine tour and tasting! We are hoping to go during Labor Day weekend which would be a lot of fun!
Overall it was a really successful event. We sold out for the first time ever with over 300 guests, raised a lot of money for our organization and it seemed like everyone had a great time!
Sign up for the Sauvie Island Center's mailing list to stay apprised of our other great events and what else we're up to on the farm!