Dear Portland, I feel like we need to have a heart to heart.
What's going on with you? I know we all go through changes in our lives, but your new winter mood is really getting hard to handle. We are now approaching, what? Day 10 of inclement weather? It is too much. Your wild, adolescent ways were fun and charming at first, but now we need to get back to adulting. What do you say?
For the rest of you out there, I hope you're managing the snow days. Our beloved Portland businesses however are getting hit hard. The ridiculous road situation has reduced the number of customers to an insane degree.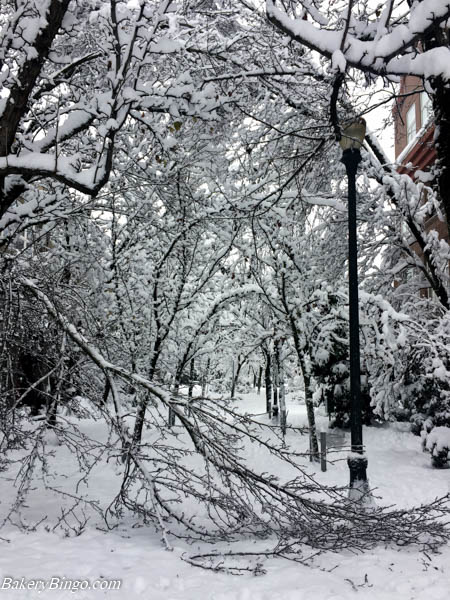 For instance, after a long awesome day of skiing yesterday, I hit up Please Louise, an awesome pizza joint in NW to eat some delicious (vegetarian) Pizza Carbonara with potato, fresh parm and creamy egg yolk on fluffy crust. Sadly Brice and I were the only people in there. I blame the snow.
Now I don't blame you for not wanting to get in the car or leave the cozy warmth of your house, but this is a great time to support our local business owners. If you really can't make it out (safety first!), a number of businesses led by Sarah Shaoul, owner of the N Mississippi Ave kids' boutique Black Wagon, are offering discounted gift cards to use once life gets back to normal.
So get out there and support your favorite local restaurant, bar or shop! Show 'em you love them no matter the weather!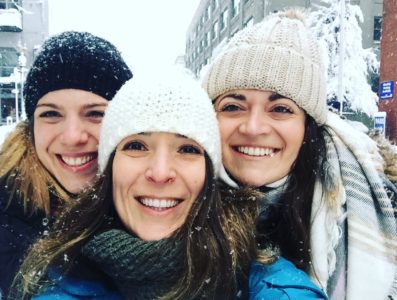 Excerpt from Sarah Shaoul's statement via Portland Monthly:
We've organized a number of small businesses across industries, from retail and restaurant to service businesses to offer 10% discounts on gift certificate purchases made thru January 25th, 2017. It is our hope that the greater Portland Community, who has always been a great lover and supporter of their small business community, enjoys the opportunity to save a little at some of their favorite businesses, while lending a huge support to Portland's businesses and economy!
Please check with individual businesses as these discounted gift certificates may not be available for use in conjunction with other offers, coupons and discounts.
AND this is just a small list of the amazing list of Portland's small businesses. Please be sure to celebrate and support all the businesses you can this month and always!
Thank you again!
We love our customers!"