Taste of the Nation is back! If you haven't already, mark your calendar for Tuesday, May 7th!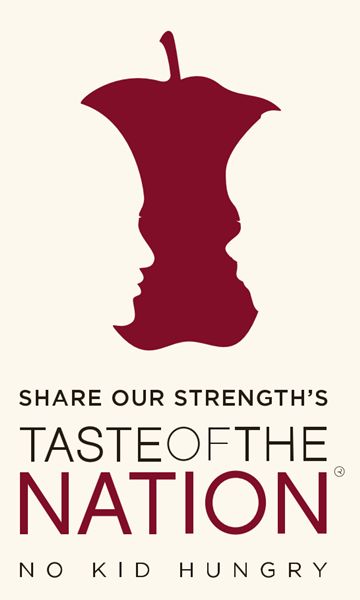 Last year was a total blast, filled with an enormous amount of delicious food and drinks, all provided by local proveyors. This year will likely be just the same. With 33 top-notch restaurants and 38 wineries, breweries, distilleries and beverage makers, how can you go wrong? I mean, just look at this line-up! Here are some of the booths I'm particularly excited about:
Biwa
Bollywood Theater
Racion
St Jack
Smallwares
Salt & Straw
Anne Amie Vineyards
Cristom Vineyards
Wandering Anegus Cider
(I know, I know, I'm leaving out a ton of amazing Portland places. But otherwise this whole blog post would just be a bullet point list, and that might be a bit excessive…)
This year's event will be held at McMenamin's Crystal Hotel & Ballroom on SW 13th & Burnside.
General Admission: 6:30-9:00pm for $85
VIP: 5:30-9:00pm for $150
LUXE: 5:00-9:00pm for $200
Trust me, you get a lot for that price. PLUS, the proceeds support a really great cause – the nonprofit organization, Share Our Strength and ending child hunger.
Buy your tickets and learn more about the event here: http://ce.strength.org/PortlandFor a refresher on my experience last year, check on this post: http://bakerybingo.com/a-delicious-face-stuffing-fundraiser-taste-of-the-nation-recap/
Hope to see you all there!