Do you have any Valentine's Day rituals or traditions? Remember the days of yonder in elementary school, getting those cheesy cards delivered in class? Or gifting out those chalky Sweethearts candies with little notes on them? (Did anyone ever actually like the taste of those candies?!) At home, my mom would give my brother and me a little present every year for Valentine's Day. Once, it was a cute stuffed animal gorilla holding a sign that said "I love you." It is one of those gestures that is so small yet clearly had a profound appreciation for holding in my memory for so many years.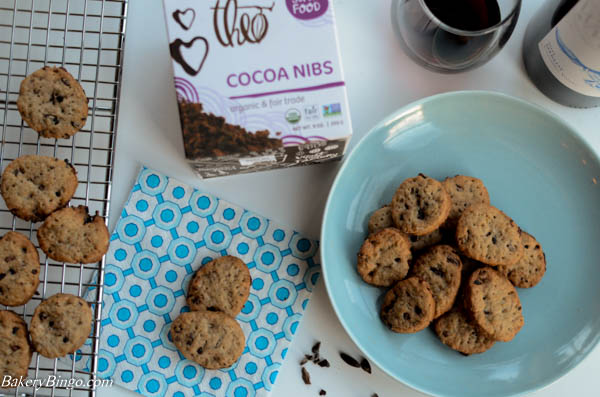 The one tradition that I am still a big fan of is chocolate. I mean, who doesn't like chocolate on any day? But I'm not talking about the waxy mediocre chocolate that fills the supermarkets this time of year, but high-quality rich chocolate. Yes, I admit I am a chocolate snob. #sorrynotsorry
Last spring when Brice and I went on a weekend trip to Seattle, I took a tour of the Theo Chocolate factory. Theo is one of the few bean-to-bar makers in the NW, and actually the first Organic and Fair Trade certified bean-to-bar chocolate maker in North America! What does that mean exactly? They buy the beans directly from fair-trade farmers in Peru, Panama and the Democratic Republic of Congo. Those cocoa beans get delivered to their Fremont location, where they are roasted, milled, tempered and molded, slowly changing from a bitter bean to luscious chocolate bar.
While on the factory tour, you are able to see the process in action and learn more about all the intricate steps they go through. It was really fascinating, plus they gave us lots of chocolate samples! I highly recommend the tour if you're ever in the Seattle area. Not knowing about the tours, I showed up the day of and luckily got a spot on a last-minute tour because I was a group of one. If you have more people, or really want to make sure you get on the tour, make sure to make reservations in advance.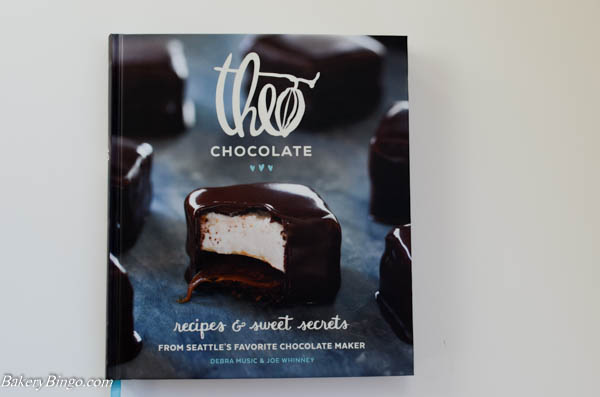 Theo also has a new cookbook that I recently picked up. As I've mentioned before, I've got a serious cookbook problem. I have so many and cannot help myself when I find a new one. I love flipping through the pages, reading the stories and tagging all the recipes I want to make. Truth be told, I don't usually make many of the recipes, as much as I want to. Nonetheless I love having cookbooks all the same.
But I promise you, this Theo cookbook will make you eager for some time in the kitchen. My "OMG" list in this book includes Chocolate-Stuffed Creme Brulee French Toast and Chocolate Walnut Tart with Orange and Bourbon. Yum.
I love that there are also a handful of savory recipes, because who said chocolate had to be a dessert-only ingredient. I was intrigued by the Nibby Crackers using their roasted cocoa nibs and ground chili for a kick. I have never made crackers before but figured, what the heck, why not!
These were surprisingly easy! I was real proud of my first cracker experience. Even though they were a little thick for crackers and kind of look like cookies, they turned out great. They've got a kick from the cayenne pepper, tanginess from red wine added to the dough, bitterness from the cocoa nibs and a nice crunch to balance it all out. They'd be perfect paired with some brie and chocolate on the side. But given their strong flavor, we also enjoyed them just by themselves.
If you aren't in the mood for making anything this year – or you just want to supplement your chocolate consumption which I wouldn't judge you for! – pop into your local Whole Foods for one of their Valentine's Day flavored bars. My preference is the My Cherry Baby made with 45% milk chocolate and dried sour cherries. I'm usually not a big fan of milk chocolate, but I really like the combo of Theo's smooth and creamy chocolate mixed with the tart fruit.
—
Nibby Crackers
Recipe courtesy of Theo Chocolate cookbook
Hands-on time: 20 minutes; Total time: 50 minutes
Makes about 5 dozen small (1 1/2″) crackers
Ingredients:
1 cup (4 1/2 ounces) unbleached white bread flour (or all-purpose flour in a pinch) – I used all-purpose which worked great, I thought
1/2 cup (1 3/4 ounces) sugar
1 1/2 teaspoon baking powder
1 teaspoon ground pasilla chili (or other mild to medium chili) – I used 1/2 teaspoon of cayenne pepper
1/2 teaspoon kosher salt
1/4 cup dry red wine
3 tablespoons extra-virgin olive oil
2 tablespoons (1/2 ounce) Theo roasted cocoa nibs, chopped
Directions:
Preheat the oven to 375 degrees F. Line a baking sheet with a piece of parchment paper and set aside.
In a medium bowl, whisk together the flour, sugar, baking powder, chili and salt.
In a measuring cup combine the wine and olive oil, the pour the liquid ingredients into the dry ingredients and mix with a spoon until the dough begins to come together. Add the cocoa nibs and gently knead the dough until they're evenly distributed and the dough is smooth. Cover the dough with a piece of plastic wrap and set aside to rest for about 10 minutes.
On a lightly floured surface, roll the dough out to 1/8-inch thickness. Use a long knife to trim the edges (or not, it's up to you) and then cut the dough into small (1 1/2-inch) squares or diamonds. If you trimmed the edges, gather the scraps of dough into a ball, roll it out and cut into more crackers.
Transfer the crackers to a prepared baking sheet (they won't spread, so you can place them close together). Use a fork to prick each cracker a few times. Bake the crackers until they're firm and golden brown, 18 to 20 minutes. Transfer the baking sheet to a wire rack and let the crackers cool completely before storing them in an airtight container.
These keep for up to 2 weeks in an airtight container.