Howdy everyone. How was the long Memorial Day weekend?
Mine was a great time despite being sick. But I made the best of it with lots of fun activities, including watching the Rose Festival fireworks from a friend's gorgeous waterfront condo, incredibly delicious dinners at two of my favorite restaurants Bamboo Sushi and PaaDee, and some great wine tasting with wonderful girlfriends.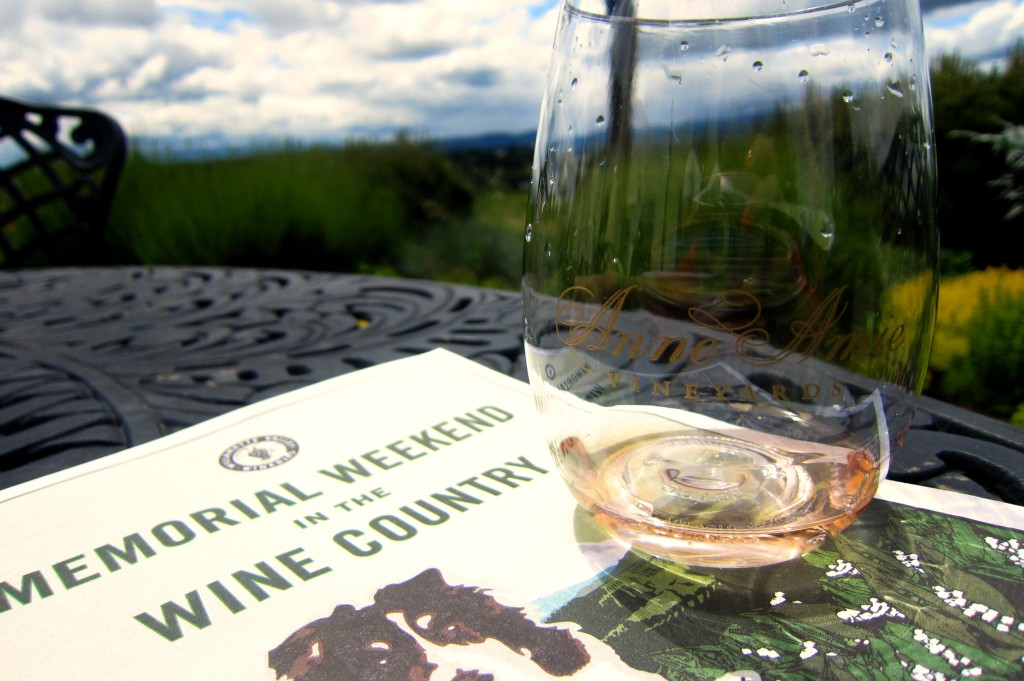 We started our wine tasting adventure out at Anne Amie Vineyards. I love this place. It is absolutely stunning and their wines are delicious.
Plus being out there always reminds me of the awesome Counter Culture event that they host every summer. It is one of my favorite events of the year, lots of wine from numerous different wineries and about 30 of Portland's best restaurants serving food. It is such a fun time. (See more about my experience at Counter Culture last year here.)
The view of the valley out at Anne Amie is stunning, even on a cloudy day. We are so lucky to have so many great, beautiful wineries just a short drive from Portland.
Next up, we headed to Sokol Blosser. They also have an amazing view and great wine. I particularly liked this Pinot Noir from 2009.
I decided to purchase some of their Late Harvest Vinegar, primarily for salad dressings. It is incredibly delicious! Truth be told, I purchased two bottles, one for myself and one for my brother and sister-in-law, but I think they might not be getting theirs yet… It is so good.
I highly recommend it. Just add some olive oil, Dijon mustard, some minced garlic, and a dash of salt and pepper and you've got a glorious salad dressing.
In case you aren't in the Willamette Valley area, you can even purchase their wines and vinegars online.
Wine tasting is always a fun way to spend time with good friends. 🙂
Memorial Day weekend was extra fun since most of the wineries had additional wines, snacks, music and other local vendors out to accompany the wine tasting.
My favorite was the Moonstruck Chocolate samplings at Sokol Blosser. Wine and chocolate? Such a good combo. The Moonstruck chocolatiers agree so much that they've created a line of Pinot Noir Truffles, one of which features Sokol Blosser wine. So great.
We ended our wine country tour at Penner-Ash. I had never been out there before but I had had their wonderful Pinots before and we all thought it'd be a fun stop. Of course, it was beautiful there as well. They also host concerts at their winery, which I think would be super fun. Enjoying a great wine and gorgeous view while listening to good music? Count me in.