Well, we are off again! We are now on our way to Cambodia, to explore the historic Angkor Wat temples and get some more sunshine after the Vietnamese rain. While I have no doubt it will also be wonderful, I am definitely sad to be leaving Vietnam. We were only in Vietnam for 2 weeks, but we did so much and had so many amazing adventures. We made fantastic friends, ate delicious food and had some of the most fun of our whole trip.
After enjoying the buzz of city life in Hanoi, we took off on the "Buffalo Run" tour, with a group of 16 other travelers and one crazy Vietnamese guide on a journey to Hoi An in central Vietnam. In 7 days, we covered 500 miles by bus and motorbike; biking, trekking, swimming and exploring along the way.
A big reason I am sad to be leaving is parting ways with the other "Buffalos" on our tour. Our group was awesome – half from the UK, two Danish, two Aussies, one Singaporean and two folks from Georgia. We had such a fun time together, sharing crazy experiences, joking with (on occasion, at) our tour guide, helping each other in sometimes sketchy situations, playing games and just having a blast.
Our guide nicknamed John was the sweetest, quirkiest guy ever. He told ridiculous jokes (often unintentionally), shared stories of Vietnam, joined us for beers and took us to his favorite food places.
Our first day we took off by bus to one of Vietnam's national parks. Our 20km bike ride on rickety old bicycles was hilly and challenging at times, but we got some beautiful views of the jungle along the way. We stayed the night in a remote area where the electricity and hot water was available only a few hours a day. The next morning we took off on a steep hike to a 1,000 year old tree and prehistoric cave.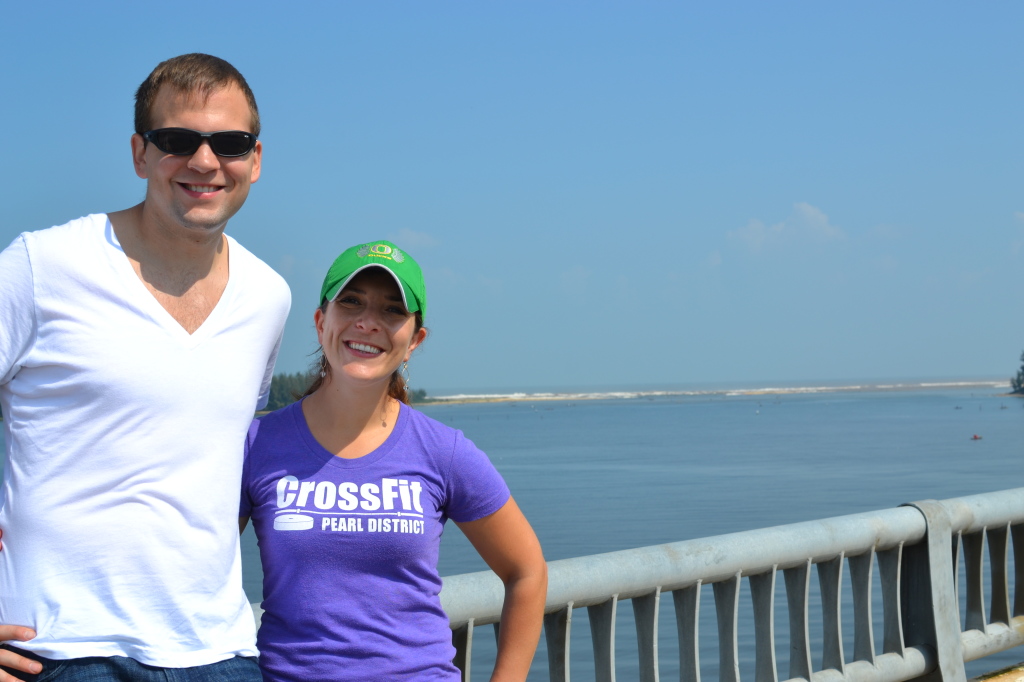 We were all impressed and thrilled by the cave, but John just laughed and exclaimed it was "just an average cave." The next day, we understood what he meant when we explored Paradise Cave. Absolutely breathtaking. This cave is gigantic with a max height of 100m and 150m wide. It is Vietnam's longest cave with 31km of stalactites, shimmering limestone, and even rivers and ponds. It is beautiful. Pictures do not do it justice.
We spent a slightly scary night on an overnight bus where you sleep in bunk bed-like reclining seats. What can I say? It's all about the adventure!
We then went down to the DMZ – demilitarized zone – from the Vietnam War. We explored the tunnels used by villagers in North Vietnam (I had to relearn some history during the trip – these were people supporting the Viet Cong, aka who the US were fighting against). To escape bombings, about 4,000 people lived in the tunnels we explored for almost a decade. They were dark, hot, and cramped. It is crazy to think people lived their lives down there.
We were guided through the tunnels by an older man who was actually born in those very tunnels. Sadly he was mute (perhaps as a result of being born there?), so we were not able to hear his stories, of which I'm sure he had many. But I can say he knew those tunnels like the back of his hand, leading the way even in the pitch dark. While heartbreaking to learn about, it was good to get a piece of the history that still affects this part of the world nearly every day.
Then came the day Brice has been waiting for this whole trip – our motorbike ride.
He kept talking about how fun it would be to motorbike our way through Asia. Especially after seeing how they drive here, I was not so keen on the idea but agreed to partake in a one-day drive down the coast. We drove 120km from the historic capital of Hue to the seaside town of Hoi An, on a drive featured on the show Top Gear.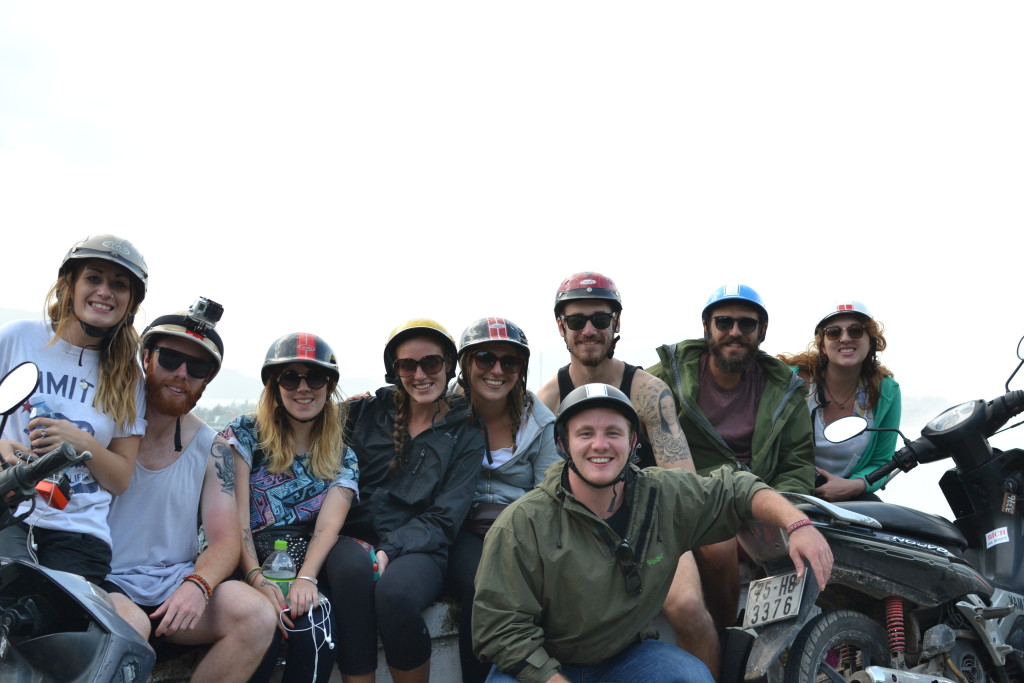 It was both exhilarating and scary. We drove through jungle, along backroads, past small towns where local kids excitedly screamed Hello! to us. We went across a beautiful mountain pass overlooking the ocean. We managed through the hectic city traffic at night in the rain (the Vietnamese drive like crazy, with no one with right of way and honking all the time).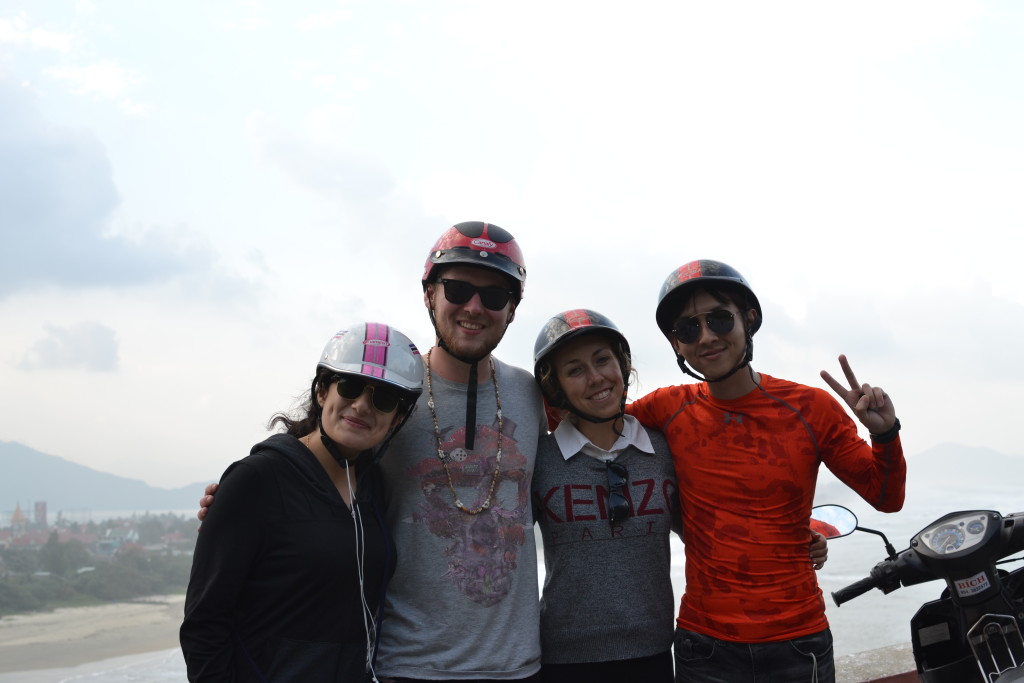 Our group had 2 breakdowns, 1 flat tire, two of us ran out of gas and one girl had a collision with a goat (truly) that ended with a trip to the hospital (she is ok, fortunately!). So needless to say, it was iffy at times. But I would by lying if I sad it wasn't also a thrill.
After 11 crazy hours on the road, we finally made it to Hoi An.
We congratulated ourselves by doing a food crawl through the charming small city, sampling some of the best Bahn Mi sandwiches ever; Cao Lau, a Hoi An specialty pork and noodle dish; and of course ice cream. (More on the food in the next post!)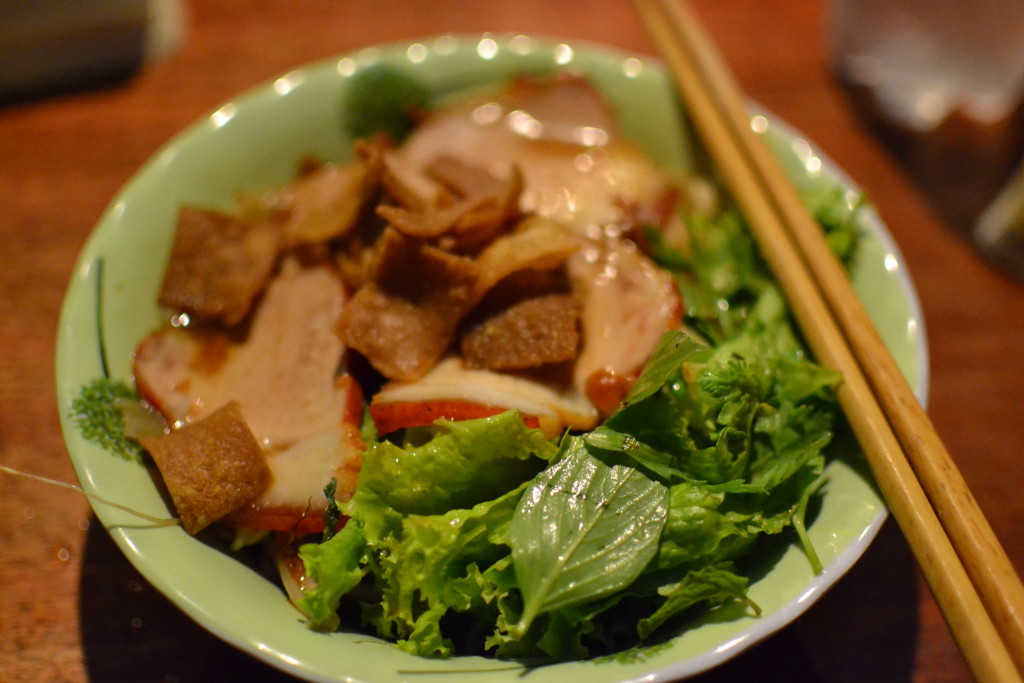 It is not hard to see why Hoi An is a dream tourist destination. Beautiful beaches, great restaurants, cute walkways and tons of charm. I would have loved to spend more time there, if it wasn't monsoon season!
We made the most of our short time in Hoi An, getting a bike tour past rice paddies and farms to a beachfront cafe and enjoying a break from the rain at a fabulous cafe with delicious Vietnamese coffee, fresh pastries, and gorgeous cakes.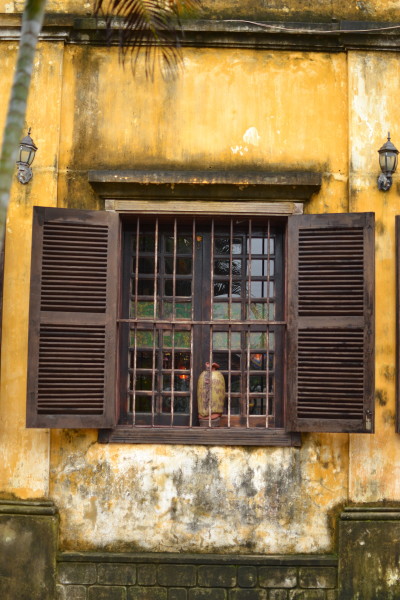 To end our amazing trip, we sent off wishing lanterns. It was a wonderful way to spend our last day in Vietnam.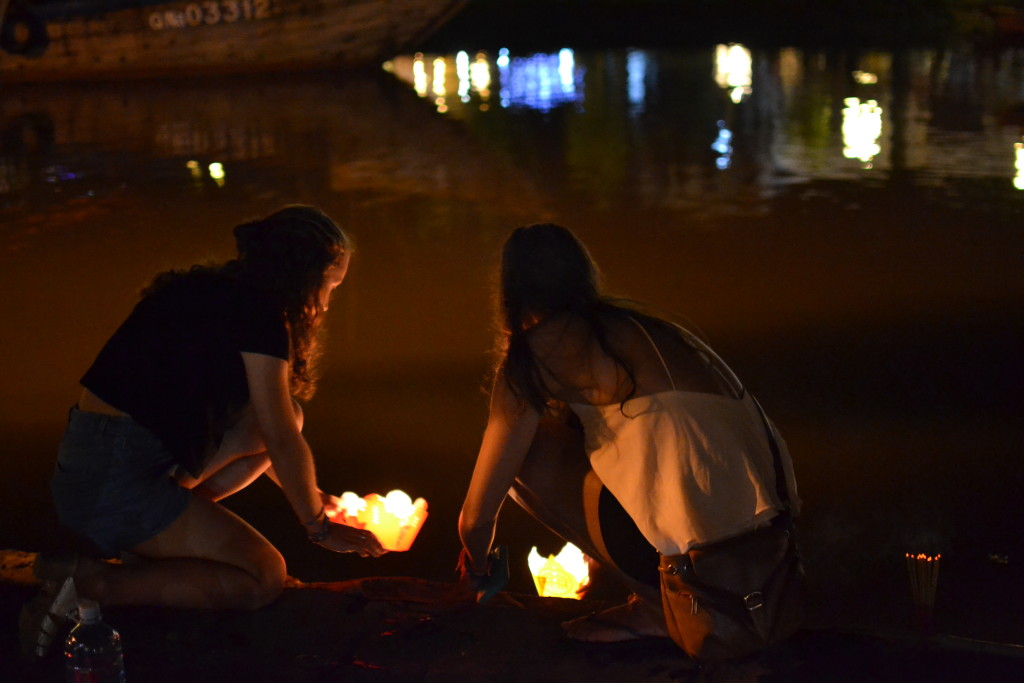 This last week was such an incredible adventure, made even better by the great people we shared it with! I feel so lucky to have met these other fun-loving, adventurous travellers and am excited to reunite with them all again someday in the future. These are the moments travelling is all about!