Well, here we are, quickly approaching October and another Feast Portland in the record books. It seems crazy that this incredible food and drink festival only finished its fourth year. From its impressive list of participants like Portland rockstar Vitaly Paley and Top Chef winner Mei Lin, to the fact that its main sponsor is Bon Appetit magazine, this is not your ordinary food fest.
I was extremely lucky to attend nearly all events as a sponsored photographer and guest of Feast Portland, which basically meant I spent my weekend running around eating a lot. Once I overloaded my Instagram account with #FeastPDX photos, I started getting lots of questions from friends.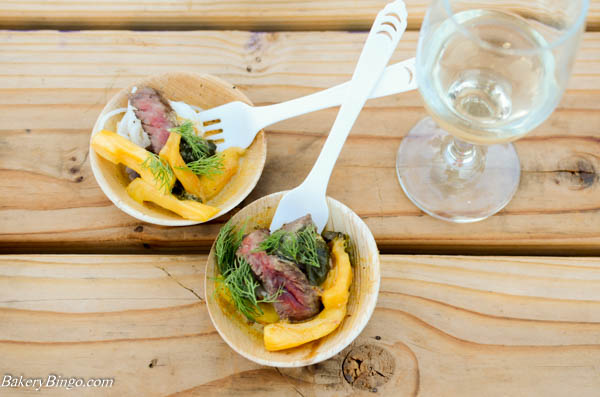 "What's it like?" "What was your favorite thing you ate?" "How do you eat so much in such a short period of time?" The last question is a hard one to answer, other than to say, you've just got to rally. My mentality was even when I was getting full, tired, and didn't think I could make it to another event, I reminded myself it is only 4.5 days out of the year. And I'm going to live it up. It's a sacrifice I'm willing to make!
Now, as for the other question regarding favorites, it is truly hard to narrow it down. There were so many good bites of food and so many incredible memories. I did my best to sum it up with two Top 10 lists. Today's feature is on my favorite experiences of Feast 2015, while next week will be include the Top 10 Bites.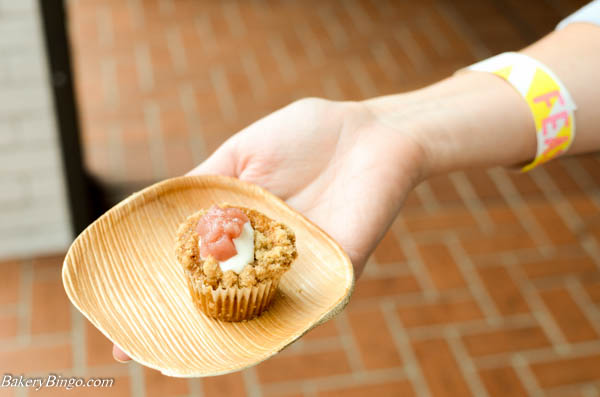 Did you attend anything at Feast this year? If so, what was your favorite activity or event? Hope to see you at Feast next year. You know I already have my 2016 calendar marked.
Feast 2015 Top 10 Experiences:
Brunch Brunch Brunch
This is probably my favorite event of Feast, held the morning of the last day in Pioneer Square. Not only do I love all the food (I mean, who doesn't love getting pancakes and Bloody Marys?!), but the vibe is fun and jovial. I brought my food-loving friend Maria, and along with a few other blogger friends, we dominated the lines and were sure to try nearly every plate out there (the food of which will be described in the next post!). We got there early and stayed until it closed, enjoying the final official event to the fullest.
Fangirling in Action
One of my favorite parts of Feast is seeing and being able to chat with so many stars of the food world. As a huge food nerd, the celeb chef sightings makes me super excited. Andrew Knowlton of Bon Appetit? Yup, met him in line at the bar of an after party. Top Chef Masters winner Chris Cosentino of San Francisco? Chatted with him at Sandwich Invitational.
I was that crazy fangirl with nearly everyone coming into the Jacobsen Salt opening party, where I helped with check-in. Most notable was when Chef Elizabeth Falker who was numerous shows like Iron Chef America, walked in and stated her name, I exclaimed excitedly "I know! I've seen you on TV!" Real smooth, Erin, real smooth.
Foodie Family Reunion
Feast is not just about the food, it is also like a big family reunion. It was a great way to reconnect with other bloggers, media, and foodie friends. Some of whom I haven't seen since last year's Feast, like Greg of Nomnerd in Spokane or some friends who have moved away, like my friend Michelle of Hummingbird High. It is also a perfect way to make memories with new friends, like Brett of Food Carts Portland or the awesome ladies of Red Duck Ketchup who I kept running into all weekend. These fun-loving, food-loving people make Feast even more amazing.
Real Family Reunion
I also got to celebrate Feast this year with my real family – my aunt flew up from LA and my parents drove to downtown nearly every day from Sherwood. It was great showing them the ropes at Grand Bounty, debating our favorites at Sandwich Invitational, enjoying one of the collaboration dinners, and introducing them to friends, chefs and even the Feast founders.
Sleep. Burn. Feast.
Obviously with all the eating, you've gotta work it off and also work up an continuous appetite as well. I am a huge fan of BurnCycle anyhow so when I heard about the spin class on the roof of Hotel Deluxe, I was immediately in. It was a serious open air dance party of hardcore cardio while overlooking a beautiful Portland skyline, followed by mimosas and avocado toast. Every day should start like that.
Getting Educated
Between all of the eating events, Feast offers educational opportunities as well. One of my favorites was the Farm to Cocktail class with Daniel Shoemaker and Sean Hoard of The Commissary. While I'm not a huge cocktail drinker, I particularly loved learning about making simple syrups. The Mint Simple Syrup was fresh and refreshing, while the Fig Balsamic syrup was decadent and would be beautiful not just as a cocktail add-in but also on ice cream.
Photo Booth Fun
And what better way to capture that fun than with photo booths?! That was definitely the theme at each event this year. We definitely got a bunch of good ones:

Our Rogue Flip Cup Game
As you might have heard the food industry knows how to party, so it wasn't surprising that Feast includes both official and unofficial after parties each night. Saturday included the annual Flip Cup Tournament at Lardo/Grassa. Because us bloggers sadly didn't have a team (2016!), we decided to start our own game in the back. Why not?
Closing It Down at the #SundaySunset Closing Party
With the after parties in mind, of course there also was a closing party to celebrate another successful year. I was iffy on whether I would go to the event held at Departure – should I sit in loose fitting sweats on my couch with a salad or rally. I'm so happy I went with the latter. Not only did was there a beautiful view of the city and more chances to chat with all of my foodie friends, there was also one hell of a dance party. We all were having such a good time, we were able to convince Chef Gregory Gourdet to pay the DJ to stay longer. Biggest hit of the night? Spice Girls.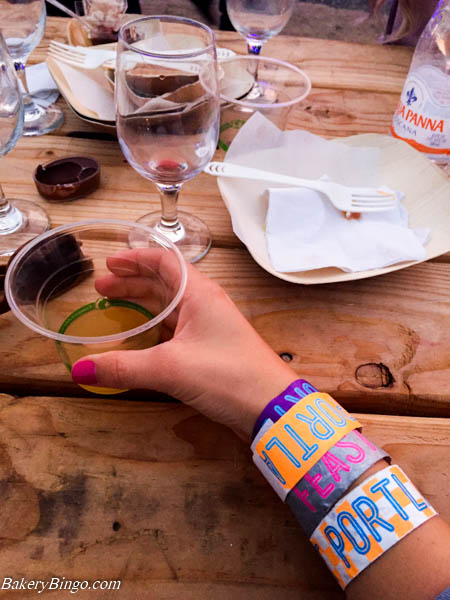 Ok, I admit on some level, this seems a little strange on some level – stuffing our faces to raise money for children who are going hungry. But nonetheless, you can't fault Feast Portland for raising nearly $200,000 for No Kid Hungry. Through that support, we are helping eliminate childhood hunger. And that makes this festival even better.
Great work Team Feast on another amazing year!