Monika from HipCooks graciously allowed me to post the recipe for the delicious potato salad we made in our cooking class last weekend.
So give it a whirl, it tastes great, is super quick and easy to make but is definitely a crowd pleaser!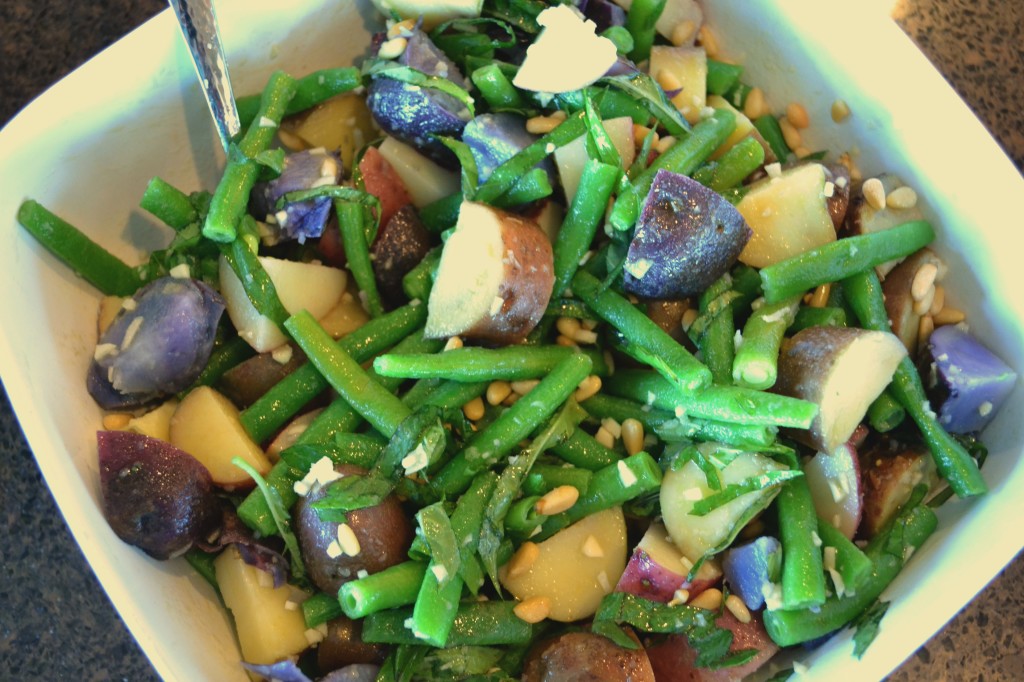 New Potato, Green Bean, Basil and Pine Nut salad
This salad is a perfect for barbecues and potlucks. Plus it is simple and quick to make!
Serves 6
Ingredients:
8 new potatoes, multicolored – use baby red potatoes, Peruvian purple and young yellow potatoes; unpeeled and quartered
1/2 pound green beans, frozen or fresh, cut into 1″ segments
5 cloves garlic, minced
1 bunch basil, chiffonaded
1/4C pine nuts, toasted (about 4-5 minutes in the oven)
Extra-virgin olive oil
Sea salt (I suggest Jacobsen Salt)